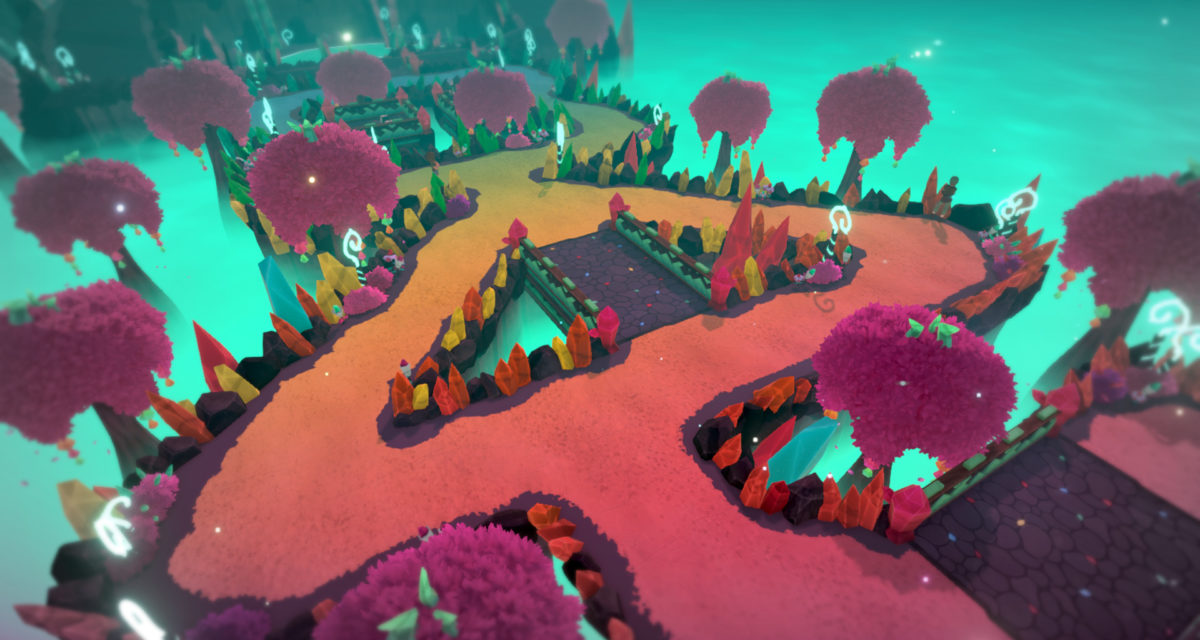 The latest Breeder tems and route!
The Gardens of Azatlan
This new route, accessible from Tucma, was thought up by Soma, the same Breeder who conceived the Volarend line. To get to the Gardens of Azatlan you'll need to take the new elevator in the Tucma Airport. This elevator, that didn't exist before and was added for the specific purpose of this route. will take you down to a lower level, a new zone that stands just above the mist, closely surrounded by it.
This is how the entryway was designed: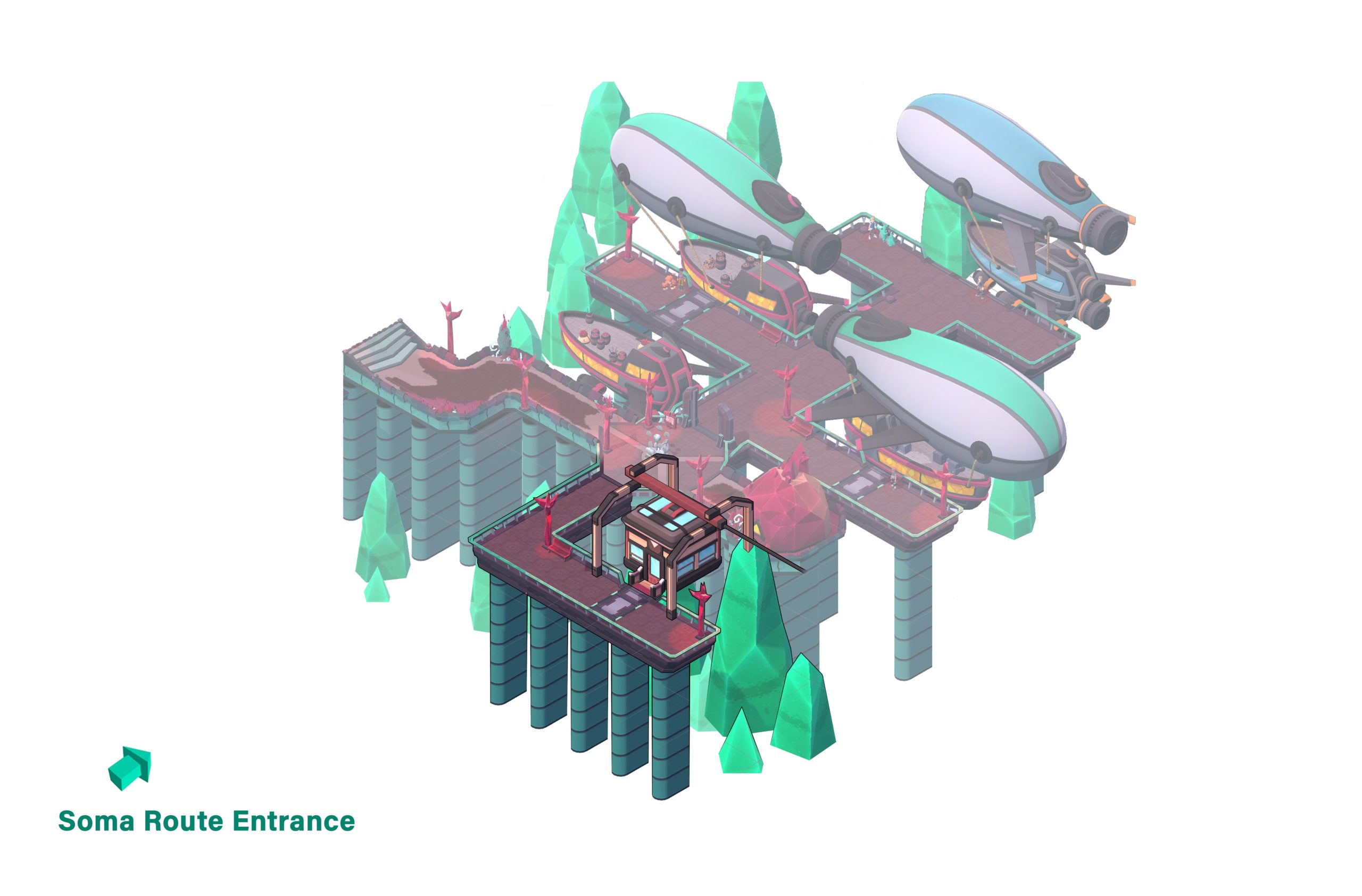 And this is its final look in-game: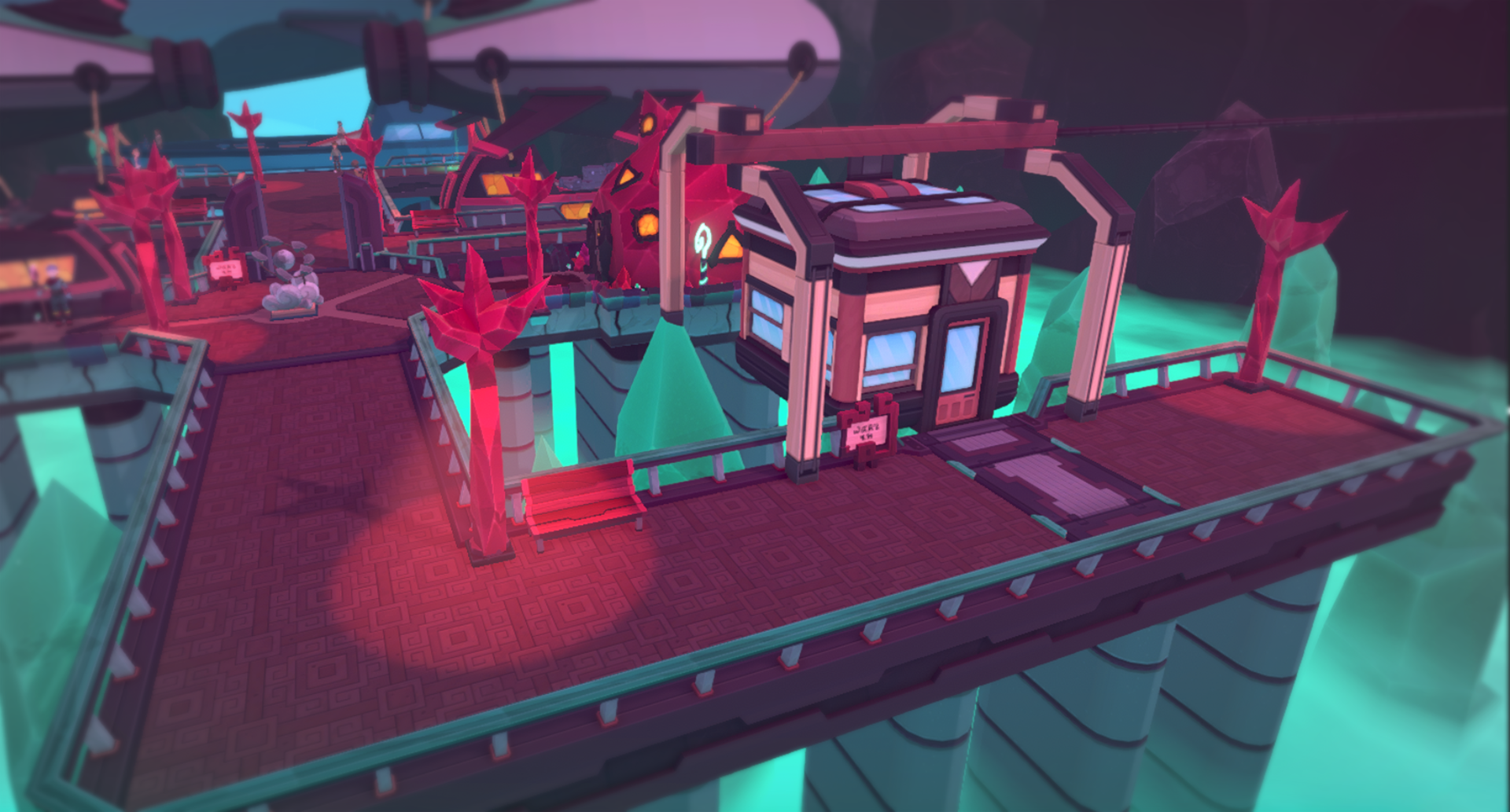 For the first part of the route Soma wanted a crystal path surrounded by trees. The one quirk? He wanted the path to be multicolored. Just like what happened with the snow in Kilima peaks, it was a first for us and for Temtem. The natural inspiration behind this part are the coastal and swampland areas of Louisiana, in the US, but with a crystal aesthetic. The trees resemble the great swamp cypresses that grow from the murky water, and flank the boardwalk path with their special colors. Whether there's a special meaning to the shape of the path or not is a mystery.
As you walk amidst the floating lights and the falling petals, and across the crystal patch, you'll reach a more open zone. The highlight of this part is the tall tree standing on top of the hill, crystallized like the rest but with a greater amount of detail. A similar tree has been growing in Soma's backyard ever since he was young. You'll be able to battle Soma there!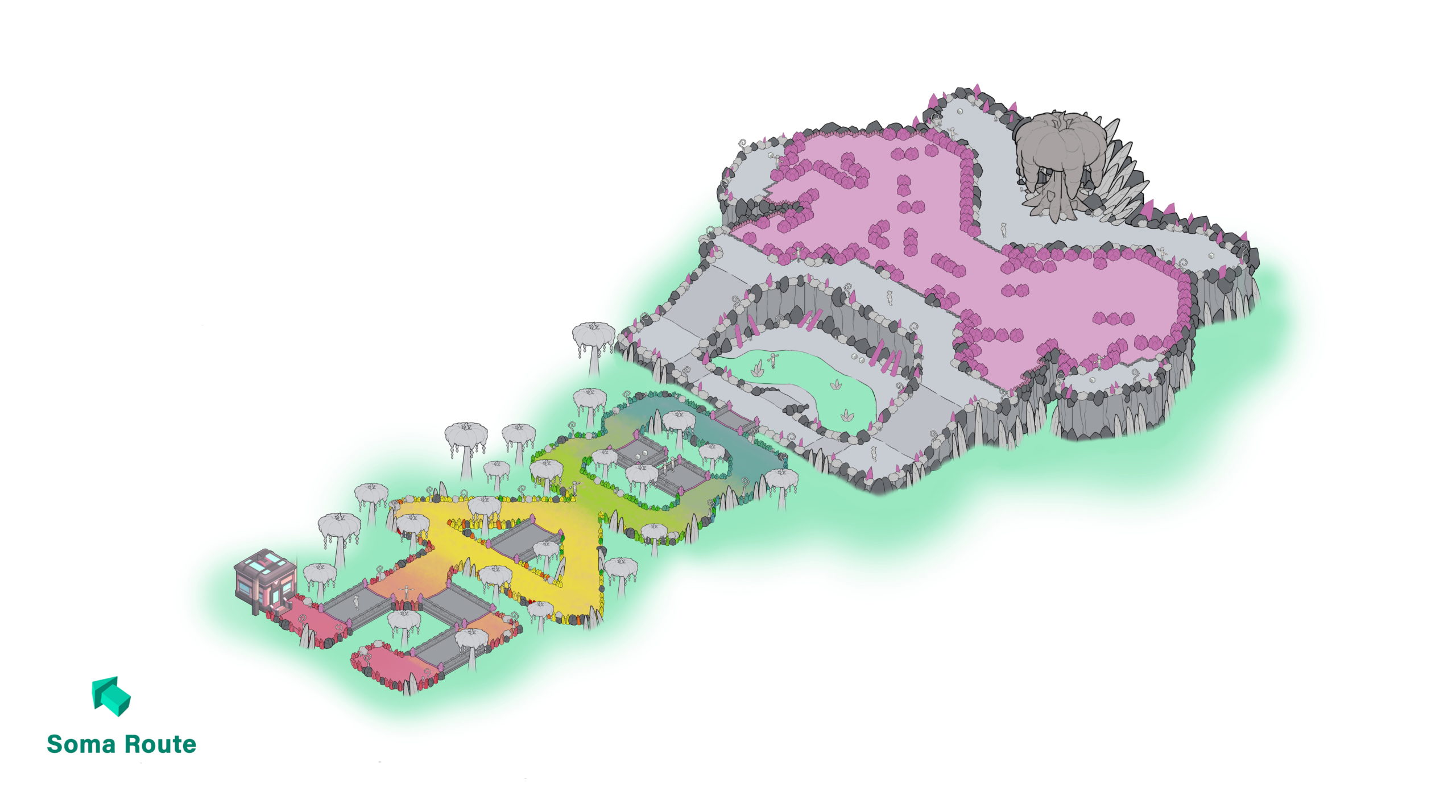 And this is the final in-game look: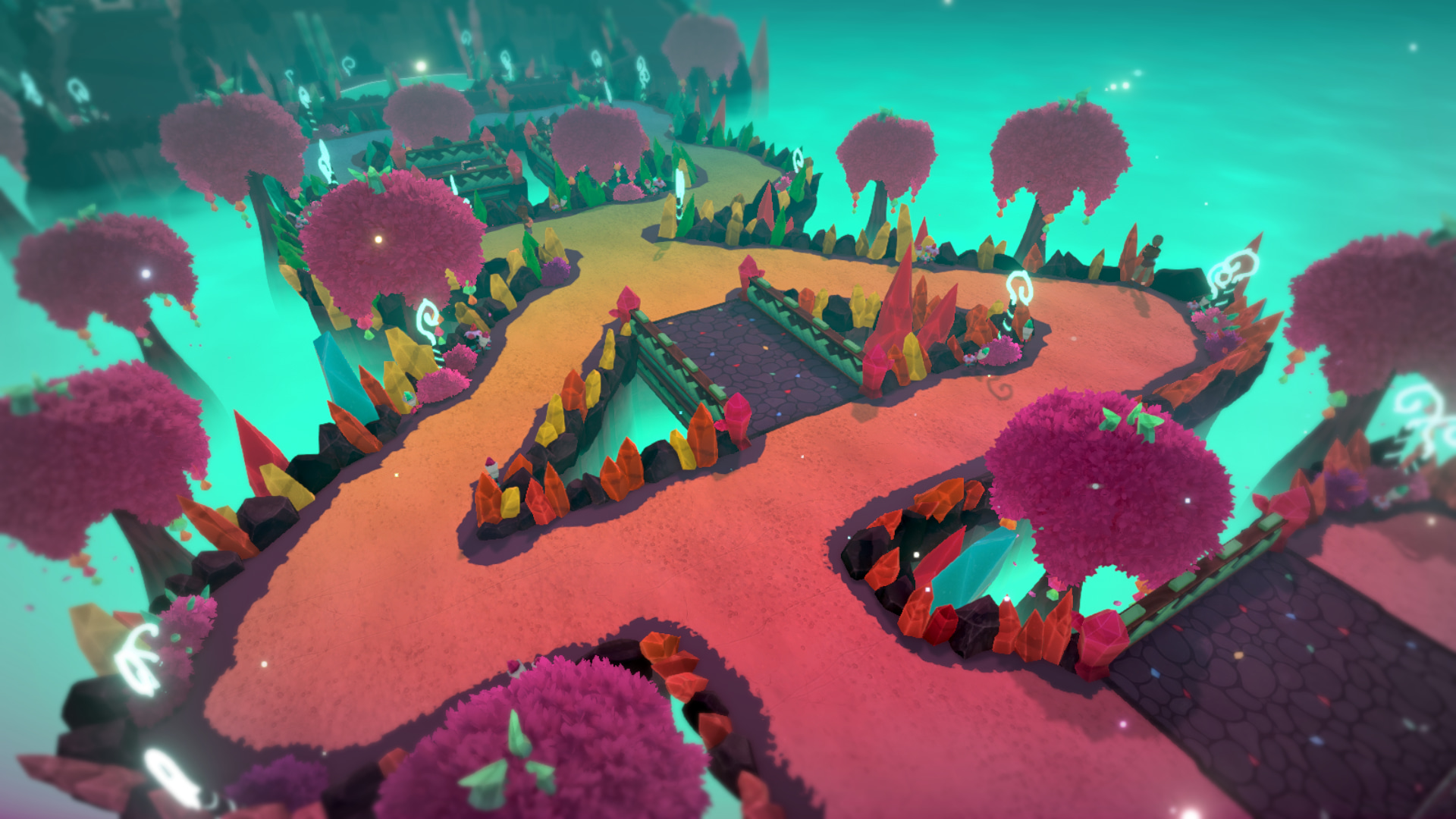 That's it for this entry on Breeder content! We hope you've enjoyed seeing the before and after of the new route and tems.
We have a bit of glum info to share on this matter: due to unfortunate and unforeseen circumstances regarding the design process, we will not be moving forward with the tem and route from the remaining Breeder Backer. For the past two years we've been trying to reach a point where both parties were satisfied, but ultimately we've been unable to and now there's simply not enough time to continue with the process. After talking it out with the Backer, we'll take over and go with one of our internal designs to fill that Temtem slot and route. This also means that there's only one Breeder route left now. Please look forward to it!
As for us, we're working hard on the latest update of the Cipanku cycle. It will include new quests, new gears, interesting QOL improvements, and if you play with a controller you might wanna hold it tighter after the patch ? See you next time with that!