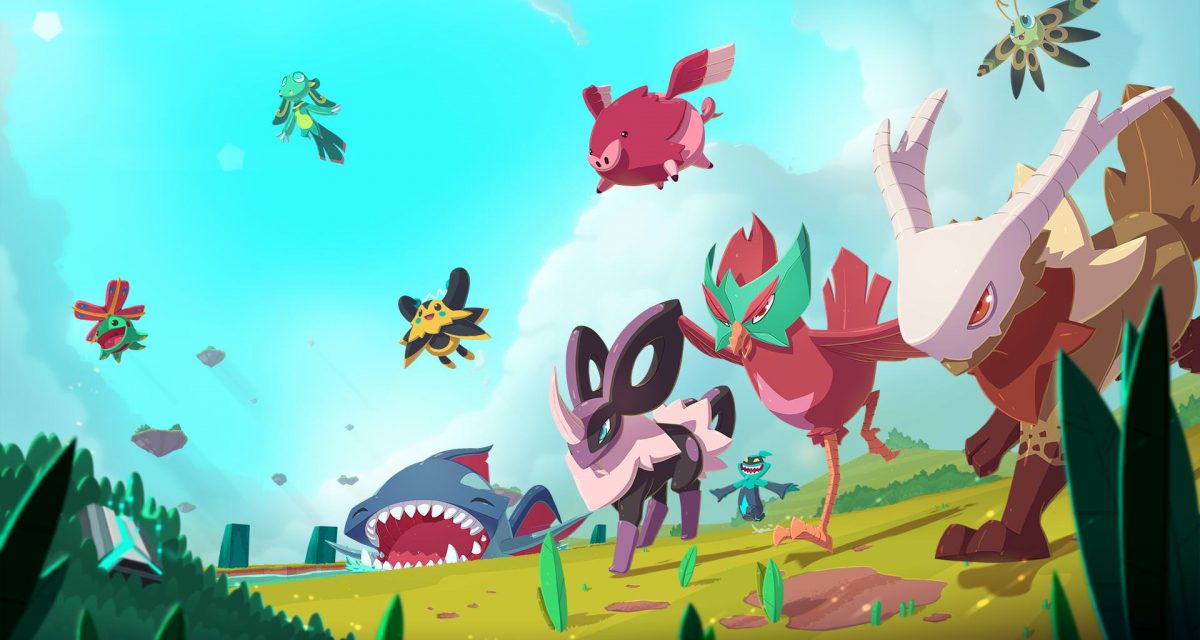 NEW STUFF
The Aguamarina Caves are now open. You can enter them from the Sillaro River near the Briçal's Docks and explore its five floors.
You can now visit most of the houses in Deniz.
Added four new Luma: Skail, Skunch, Pewki and Piraniant. Enjoy them Jeb!
Increased level cap to 27.
Added 9 new Techniques and a new Status Effect: Immune.
Added new death VOs for all available Temtem.
Some areas will now hide other players. Your house is now your house and no one will molest your dear aunt Aina.
New sounds when ticking the Poison and Doom status effects outside of battle.
New sounds in the Squad UI when selecting and moving Temtem.
Added sounds for some other minor stuff (location signs, receiving items…).
IMPROVEMENTS
Temtem movement while following the players have been remade. It should now feel more natural and it will avoid obstacles and non-walkable areas better.
AI will now use Rest when needed.
Polished and shortened some of the cinematics in the early game.
PVP battles will now happen in the proper battlezone based on the area the players are.
Swimmer NPCs now have water particles.
Entering an untamed combat will now trigger some particles around your character.
Added drag & drop on the Temdeck while using the mouse.
Added some more signs around special areas on Deniz.
Closed houses will now have a sign indicating it.
Interact UI will hide the pagination if there's not enough players around and also it will tell the user if there's no one around.
Fixed some object popping while surfing along the Sillaro river.
Improved the camera movement if two stages happen at the same time.
Idle status for the players is now better managed. After the idle time has passed the player will be disconnected but also notified and the game will give the option to reconnect.
Improved the flow when having connection problems with the server.
FIXES
Fixed some incongruencies while saving data that could cause already picked pickables to appear again or already battled NPCs to stop you again.
Fixed several problems when reconnecting: duplicated scenes on battle, lighting errors…
Fixed other players showing as surfing if they were too close to the shores.
Fixed conversations breaking and not continuing if you disconnected during a battle. (Report: Investigating – Dojo leader Sophia's dialogue after battle)
Fixed some rare cases where the player would trip on certain floors.
Fixed the character staying in T-pose while creating a new character.
Fixed some cases where you couldn't move after a reconnection. (Report: Investigating – Stuck in Cave Map where the jailed girl is.)
When reconnecting inside a building the music didn't play on some ocassions.
Fixed some cases where the game wouldn't reconnect if the connection was lost during a loading.
Some items were incorrectly marked as usable.
Fixed some more cases where NPCs will wander without control and get stuck on walls or obstacles.
Several fixes on the interaction between players while trying to battle.
The trainer emote on swimmers now will appear on the correct height.
Nessla will now not be hidden while surfing.
Fixed some visual errors if an evolution was triggered outside of battles.
BALANCE
Pressure Wash stamina cost increased by 50%.