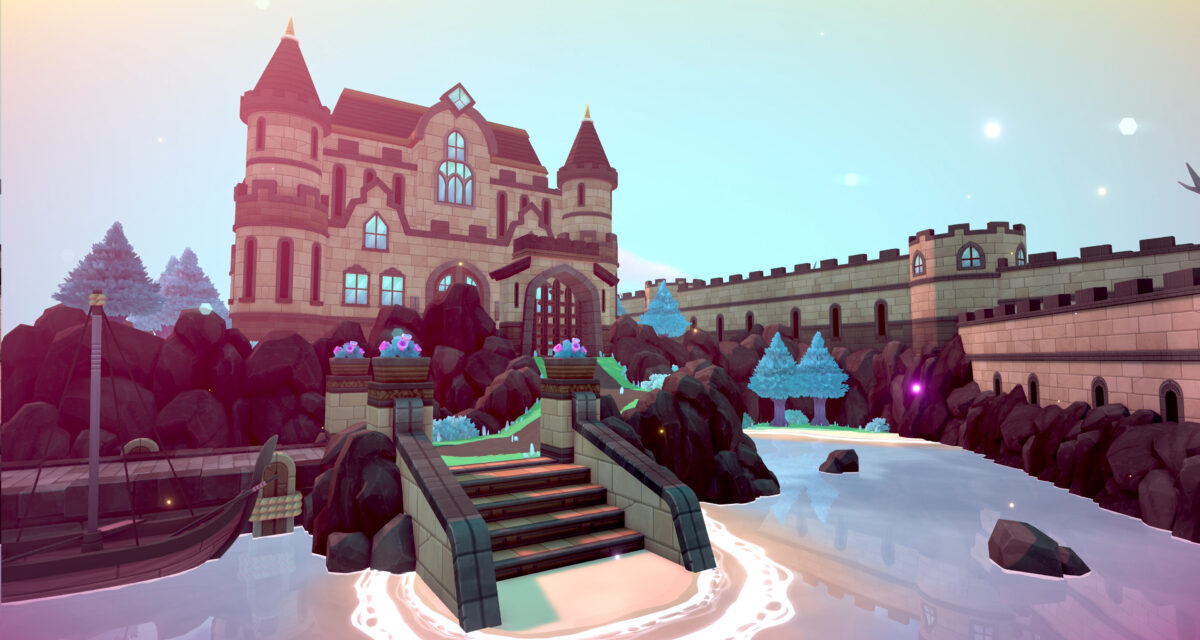 This update represents the first patch in the Arbury cycle. We plan to release another content update during this cycle, including access to some currently closed areas on the archipelago, new features and improvements, and more.
This update is fully translated already. Enjoy!
This patch includes changes to Stamina cost in Techniques to adjust them to the new max level cap. Please read below for more info.
These changes have also caused changes in the required level to learn certain Techniques. Please read below for more info on this, too.

A whole new island: Arbury. This is the sixth and last island on the Archipelago.

With Arbury, you'll get to complete the main campaign, triumphing (or not) over Clan Belsoto's top boss once and for all.
You will also be able to complete your Tempedia in this island, except for the last Mythical Temtem.

31 new Tempedia entries, and access to one other previously known but untamable Tem.
Enjoy 34 new Techniques, 31 new Traits, and 8 new Gears!
Introducing Kudos:

As we mentioned in our little announcement, Kudos are Temtem's take on an achievements system. They touch upon all areas of the game and are divided into categories.
Kudos are tied to Steam's Achievements and PS5's Trophies, but some Kudos will be internal only (meaning not be paired to an external goal), so as to keep Achievements and Trophies collectors sane. There are some tough ones!
Some Kudos will be retroactive, and others won't. Anything locked behind unrepeatable content, like the main story quest, will be retroactive, but you will need to complete some activities again, like Dojo Rematches or Koish fishing.
Completing some Kudos will earn you a prize, but the reward system hasn't been implemented yet (sorry!). You can complete the Kudo now and claim your rewards later, once the system is done. Rewards include new and exclusive cosmetics, titles, or even currency.

We've added a handful of new items and gears that will make your Temtem journey more enjoyable:

Coward's Blanket: While this item is active, the whole Squad will receive experience points and TVs from a PvE battle. You already know Coward's Cloak; this one is similar, but affects the whole squad instead of just one Temtem. Once obtained, you can activate or deactivate the Coward's Blanket any time you wish.
Learning Aid: While this consumable item is active, the experience points you earn in a battle are multiplied by two. We know that leveling up in Temtem is not in its brightest spot right now, so we hope that this item, and the additional change on untamed experience, will help improve the situation a bit. While this item is currently locked behind certain loot pools, we plan to add easier access to this item in the future with the arrival of the endgame island.
👥TemSpotter: While this consumable item is active, untamed Tems will display a special icon on their combat UI if they have one or more Stats with 49 or 50 SVs. This community suggested item should speed up and facilitate the hunt of good specimens for breeding.
👥Ignoramus Cloak: A new Gear item that will prevent a Temtem from receiving Experience Points or TVs from a battle. Another community-suggested item!
👥Fruit Smoothies: These new treats will increase or remove 50 TVs of a Stat. Smoothies are so far the most cost-efficient way of training Temtem TVs, and they can be purchased at any time from the new fruit vendor located in Arbury.
👥Spirits' Favor: And the last community suggested item of the batch, Spirit's Favor provides one free entry to any Mythical Lair. They can currently drop from Wishing Wells, and they'll help with running lairs in a more cost-efficient way.
X-Incubator and Y-Incubator Gender Boost Tickets: These items increase the likelihood of the Gender ratios by 50% on any Temtem egg being opened in an Incubator. To give you an example: if you were to breed a Ganki, and used an X-Incubator Ticket on the egg, the offspring would have a 75% chance of being a female, instead of its usual 50%. If you were to breed Oree and used a Y-Incubator Ticket on the offspring, it would have a 37.5% of being a male, instead of its usual 25%.

👥After defeating a Dojo Leader for the first time, you will unlock a teleporting spot inside the Dojo that will allow you to quick-travel to the Dojo Leader right from the start, and vice versa

.

This teleport is free to use.
👥You will now be able to sell Furniture and Cosmetics to NPCs. So long, sundresses!👗
We've been working on a public API for Temtem!

The API will allow the community to create even better tools and with more accurate data.
It will feature several endpoints that will replicate a lot of the data that was previously exclusive to the game. With this, creators will be able to create multiple tools ranging from TMR leaderboards or real-time battle logging to companion apps that display the user squad, quest log, or even Kudos progress.
This is our first time doing an API, so we want to make sure everything is done correctly. We will start testing the API in a closed beta with selected community members, and we hope we can expand this selection or make the API fully public soon.

 We've implemented a new system that will make Temtem load faster and take up less memory.

In the past, Temtem allowed the engine to shoulder the responsibility of loading everything when you walked into a new zone.
This new system will make sure we only load what's needed, and progressively, making loading times shorter and asking less of your machine.

Cosmetics and Furniture will now have a colored label showcasing their rarity. Rarities include Common (grey), Uncommon (green), Rare (blue), Epic (purple), and Legendary (orange). Currently, the rarity of an item doesn't have any usage or effect.
As an additional accessibility feature, you will now be able to move your character by clicking on the Minimap with a mouse. The game will automatically detect the best route and the player will move following that route.
Since the main storyline can be completed now, Credits have been added to the game. A highly emotive moment for us 😭

When using Steam's Big Picture mode with a controller, a virtual keyboard will open once you're required to input text. This change will also allow SteamDeck users to use the virtual keyboard when needed.

You'll now see the top 5 people streaming Temtem in the game lobby. Maybe you'll discover your new favorite Temtem streamer through this!
We've added animations to 7 previously known Techniques and most of the new ones.

👥We've improved the usability of Technique Courses.

In the Temtem details, the current Learned Techniques section is now divided into two categories: The one with all the previously learned techniques (via leveling or egg techniques) remains intact, but there is a new Technique Courses category which will allow the Temtem to learn the techniques directly from there.
In order for a Technique Course to appear in the list, the player must have the item for the TC (and the Temtem needs to be able to learn it, obviously!).

👥A new Setting: Hold to run away from battles.

It will force you to long-press or triple-press on the Run button to successfully leave the battle.
This is a setting, meaning you'll be able to toggle on and off as you wish from the Settings menu.
The default value is set to off, so the default behavior should be the same as before the patch. Remember to turn it on before you go radar hunting!

👥The Temessence Vial's current state is now displayed next to the Minimap.

You can now see at a glance if your Vial is empty or full.
Tamers using a mouse can also directly interact with the icon to use the Temessence Vial and heal their squad.
We've killed the Pansun icon for this. Bye, Pansun!

👥Consumable items with a specific duration are now also displayed next to the Minimap.

Scents, Pheromones, and the new Learning Aid and TemSpotter will be displayed here when in use.
The indicator also displays the current usage time left for the item with a handy timer ⏲.

👥Consumable items like Scents or Pheromones will now show a confirmation message before using one extra unit before their time is up.

👥You'll now be able to concede during the final battle of a Lair, when faced against the Mythical tem. This should help with very specific niche situations in which the player is soft-locked in the battle.

You can now click your Co-op partner avatar in the HUD to open the Interact menu.
Your Temtem squad in the bottom-left of the HUD is now clickable with a mouse, and it will open that Tem's details.
You will be able to see the path you'll be following, drawn-out on the Minimap, if you move with mouse movement.
👥We've added a confirmation message before you give a Temtem to an NPC. Hopefully, no more lumas will be gone to NPCs' hands, forever to be missed.
A new Tutorial will pop-up after you receive Temtem from Ocelotl, so the evil people who skip all dialogue can understand what's going on.

Please note that users that have already completed this part of the campaign may have the tutorial displayed randomly with another dialogue. Sorry, there's no escaping.

👥After choosing their action for the turn, Tamers can now open the Battle Log while waiting for their opponent's actions.

Performance fruits (and derivates) have been unified in a new Backpack folder.

👥Some settings in the Video section of the Settings menu won't be applied until they're confirmed in a new pop up that we've implemented before leaving the menu.

We've polished and improved the base animations you can pick from in Character Creation, and their facial expressions too!
Octlana, Agustín, and the Stowaway have received new and upgraded models, aka a glow up.
Climbing has been polished for mouse movement.
Movement on stairs and ramps has been polished for mouse movement.
All NPCs will now have their avatars shown during their dialogues.

Opponents that Tamers faced against in Ranked matches or Tournaments will be shown in the list of Recent Players.

Story characters that you can lose against will now have a special victory animation: Dojo Leaders, Lady Lottie, General X and Max. Temtem up for real now.

While we don't (and won't) support 32:9 or higher resolutions, we've added some nice sprites to the borders so you're, at least, not staring at a black canvas.

We've thinned down the border width in the cosmetics' icons shown in Tamer info.
We've equalized border width in all Housing items' icons.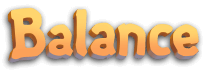 The level cap has been increased to level 100. There won't be any more cap increases (no more redoing TVs!).
We've adjusted the experience provided from battles against Untamed Tems to match that of battles against NPCs. Effectively this means that Untamed Tems give 50% more experience points than they did before. This should help the experience situation, along with the new items.
We have reset TMR and TMR Peak, in order to both give Competitive Ladder a fresh start now that the roster of Tems is completed, and to have TMR numbers that accurately represent the current state of development.
Untamed Koish have been added to different spawn locations on every island. Their typing will depend on the island they're spawning on.
A Scarawatt spawn zone has been added to Windward Fort.

Barnshe's spawn rate at its Windward Fort spawn zone has been increased from 5% to 10%.

Dojo Pools have been revisited and re-adjusted to add the new radars. Other pools have been revisited too, to add some of the new items.
Dojo Rematches have been revisited and re-adjusted to add the new Temtem, techniques, and Gears.
Mythical Lairs have been revisited and re-adjusted to add the new Temtem, techniques, and Gears.

The formula for Weekly and Daily quests has been re-adjusted to the new level cap. Current rewards should now be a little higher on level 100 than what they were at the previous level cap.
Temtem
#031 – Rhoulder
#101 – Kauren
#113 – Ganki

Botanophobia and Cold Nature have been removed as its traits.
Resistant and Inductor are the new traits, respectively.

#126 – Loatle
Level changes due to the STA cost adjustments

We've made changes to the Stamina cost of Techniques to match everything up to the new level. This meant many Temtem ended up having Techniques that would cause Overexertion by using a single Technique. To prevent this from happening, we've redistributed the levels that some Tems learn certain Techniques on, so they learn said Techniques when their level is enough to guarantee at least one use without inflicting Overexertion.
This change has not affected Temtem you already own, so all Tems will still have whatever Techniques they had prior, even if this change affects the level at which they can learn them. However, if you remove one of the affected Techniques from your Tem now, you'll have to wait until it reaches the new level needed to learn it.
Since this is a very long list, we've compiled this info and placed it here instead, so as not to clutter the whole patch notes.
Techniques
We've made changes to the Stamina cost of most Techniques to match the new level cap. In most cases, we've exponentially upped the Stamina cost to complement the Stamina total that Temtem will have at level 100, which means that the Techniques that costed more Stamina have seen a bigger increase than those that costed less Stamina. This is done so it won't affect PvE balance too much during the first beats of the game.
We've written down all the changes and placed them here so as not to clutter patch notes. Keep in mind that when Synergies are not mentioned, that means their Stamina cost hasn't changed.
Below are the rest of usual balance changes:
Plague

Damage reduced 90

⇒ 85.

STA cost increased 24

⇒ 31.

Crystal Plume Gatling

Damage reduced 130

⇒

120.
STA cost increased 24 ⇒ 28.

Fiery Soul

Damage reduced 75

⇒

70.
STA  cost increased 23 ⇒ 27.

Matter Teleport

Damage reduced from 125 ⇒ 115.
STA cost increased from 28 ⇒ 33.

Quetza-leño

DMG reduced from 110 ⇒ 105.

Electric Storm

STA cost increased from 26 ⇒ 29.

Extinction

STA cost increased from 32 ⇒ 34.

Faraday Cage

STA cost increased from 32 ⇒ 36.
(Synergy) STA cost increased from 32 ⇒ 36.

Hyperkinetic Strike

STA cost increased from 31 ⇒ 34.

Magma Cannon

STA cost reduced from 29 ⇒ 25.

Major Slash

STA cost reduced from 33 ⇒ 29.

Metabolize

STA cost reduced from 21 ⇒ 20.
(Synergy) STA cost reduced from 21 ⇒ 20.

Mineral Hail

STA cost increased from 30 ⇒ 34.

Misogi

STA cost reduced from 22 ⇒ 18.
(Synergy) STA cost reduced from 22 ⇒ 18.

Nimble

STA cost increased from 4 ⇒ 9.

Roots

STA cost increased from 5 ⇒ 10.

Show Off

STA cost increased from 7 ⇒ 12.
(Synergy) STA cost increased from 7 ⇒ 12.

Shy Shield

STA cost increased from 4 ⇒ 8.

Slow Down

STA cost increased from 8 ⇒ 12.
(Synergy) STA cost increased from 8 ⇒ 12.

Sparks

STA cost increased from 5 ⇒ 9.

Stare

STA cost increased from 6 ⇒ 9.

Tenderness

STA cost increased from 3 ⇒ 8.

Autodestruction

STA cost reduced from 30 ⇒ 0.
Traits
Mithridatism

In addition to its previous effect, Temtem with this trait will now take 20% less damage from Toxic Techniques.

Deceit Aura

It will no longer count the turn when the Temtem with this Trait is swapped in.

Rested

It will no longer count the turn when the Temtem with this Trait is swapped in.

Voodoo

It will now redirect towards the enemy 100%⇒ 65% of the damage dealt to its ally.
Gears
Slingshot

👥When attacking a rival Temtem with a Physical or Special technique, if the holder deals less than 20% of the Max HP of the target Temtem, the holder gets one increased stage in DEF, SPDEF, and SPD.

👥Fixed a softlock when trying to register a Player's Temtem when they were disappearing from the screen.

Fixed a softlock if one of the Players in a Co-op Party took an elevator and the other one was on a place that required climbing.

Fixed a softlock after delivering the medicines to Octlana during the First Aid Quest while being in Co-op.

Fixed Asterion's Quest progress issues. Another chapter closes in Temtem history

.

Fixed Gears not being saved properly as being equipped on a Temtem.
👥

Fixed getting stuck mid-air if one of the Players of a Co-op Party was using the wind platforms of the Arissola Dojo while the other was spotted by a Tamer.

Fixed a black screen when a Player left a building after receiving a quest item while their Co-op Party was still on the dialogue that gave the quest item.

Fixed Once-Per-Battle traits not working if they were about to be used once and for some reason weren't able to be applied.

Fixed controller vibrating even when the game was on the background.

👥Fixed TemDeck opening after using a Minimonolith.

👥Fixed a visual error that would show a Temtem as duplicated during a Trade.
Fixed Temtem from the fourth to the sixth position on the Squad not healing after being defeated in a Co-op battle.
👥Fixed the Trade UI reopening if a Tutorial was shown right after finishing a Trade.
👥

Fixed showing a note as being played if a Player opened the emote wheel while holding a key of the piano.

Fixed the Co-op Partner not following the Party Leader to the table during the Upinzani's Cinematic.
Fixed the Co-op Partner moving off-limits at the end of some cinematics.
Fixed not being able to leave Quetzal if a Player had an UI opened while sliding towards the exit.
Fixed not being able to enter the Vumbi Dojo quicksand if the partner of a Co-op party had just used them and moved to another room.
👥

Fixed being able to move through some NPCs in Neoedo using the mouse movement.

Fixed the alternative button not being updated properly when resetting the controls.

Fixed map not showing properly in a Lair if a Player opened it before entering the Lair.

👥Fixed DoubleScreen not affecting Temtem with the Status Condition Nullfied.
👥Fixed Cycrox having Metabolize listed as a Technique Course.
Fixed the Evading Status Condition Bonus on Lairs activating with every Temtem instead of only the first turn of the battle.
👥Fixed Mimit not recovering the right amount of Stamina visually after using a technique.

👥Fixed characters getting stuck in a loop when moving on a bench while using mouse movement.

Fixed "Add to Favorites" button in the Friends Menu not working if a Player was using a mouse.
👥Fixed being able to open the Pause Menu during the transition from a battle to the overworld.
👥Fixed bumpers of the Quetzal's Dojo not working properly when using the movement via mouse.
👥

Fixed getting the same Temtem portrait in a radar if one of the Temtem of a Player's team had a Status Condition after a battle.

👥Fixed having the wrong Squad and techniques during a Tournament match if a Player started the battle while being in a Lair.
👥

Fixed Stat changes not being reflected on the Battle Log if the Temtem that changed Stats was Evading and holding the Gear Drill.

Fixed Fever Rush visually only raising one ATK Stage when receiving a technique that applies 2 Status Condition at once.
👥

Fixed Aerobic/Anaerobic traits activating even when the Temtem failed a technique.

👥Fixed Specmaster, Physmaster, Brawny and Channeler not applying the damage to both Temtem when using a multiple target technique.
Fixed not being able to leave the Spectate Mode of a match if a Player joined just before the last action for the last turn was selected. Don't forget you're here forever.
Fixed spectators appearing standing up it they enter the Spectator Mode during the Battle Intro.
Fixed being able to interact, from a long distance, with the Temtem wandering in a house, using the mouse.
Fixed the Monk in Miyako rotating to the wrong side after a reconnection when a Player interacted with him.
Fixed Shiratama repeating a dialogue from a previous interaction if a Player disconnected during the second battle with this NPC.
Fixed the Lobby's background changing if the UI's resolution was changed while being in the Start Menu.
Fixed the Co-op timer being shown when one of the Players leave the Co-op Party right at the start of a battle.
Fixed not being able to complete the Quest "Temtem Connoisseur" if one of the Players of the Party had already finished this quest on their own.
Fixed captured Temtem fully healing if a Player had a 5-Temtem Squad, released one of the two wild Temtem they were encountering, and captured the other.
Fixed messages not being fully shown if a Player spectating a match opened the Battlelog while a message was appearing.
👥

Fixed not being able to do a Dojo Rematch if a Player was in Co-op while the weekly reset happened.

👥

Fixed not getting the proper Tournament Title if the Player won a Tournament on a week that occupied two months at the same time (Ex: Tournament 5th Sept).

👥Fixed Saicards still being in the backpack if the weekly reset happened while being in a Lair.
Fixed the scenery not loading properly if one of the Players in a Co-op Party leaves the party when their partner was still loading said scenery.

👥Fixed collisions making it hard to access the different islets in the Quetzal Dojo while using the Crystal Skates.

Fixed Co-op pathfinding on the Mines of Mictlan.
Fixed Spooked Visitor's navigation path.
👥Fixed not being able to start skating on a specific spot of the Glassway.
Fixed Restless Guard in Xolotl Reservoir having two Raican with Umbrella.
👥

Fixed Oceara not being able to jump over ledges. Poor thing.

Fixed Co-op Partner portrait on the dialogues being the default one if they entered a battle while their Partner was still on the dialogue.
Fixed that players would open the menu to invite a Player to a Lair Party while trying to inspect a Player from a Tournament if the user had opened the UI to invite a Player to a Lair Party before going to the Tournament Menu.
👥Fixed Synergy Details overlapping when hovering over certain Techniques while learning a new one.
👥Fixed enemy Temtem swapping positions when using Nagaise's Fury.
👥Fixed being able to sit on a sitting NPC in The Cannopath. Don't do this.
👥Fixed Radar Temtem not leaving footprints on the ground while moving.
Fixed the Player floating on the air if their partner started the conversation with Saeko and Satoshi at Iwaba. Nothing that flies in the air survives in Temtem.
Fixed one of the members of the Co-op Party not seeing  the cinematic event on the Jino Gap – Upinzani bridge properly.

Fixed Octlana not having a Quest Marker on the map when she's in the Wreck of the Narwhal.

Fixed that the following Temtem's running animation would loop when the Player's character stopped in the middle of the stairs.
Fixed the Wishing Well button not having a hovered state if a Player accessed the backpack from the Vault.
[PC] Fixed showing Xbox prompts while playing with a PS5 controller if you had the Gamepad Layout Setting on Automatic.
Fixed enemy Temtem's life not updating properly when their ally was knocked out by Autodestruction and they lost life due to the Voodoo Trait.
Fixed not seeing the emotes that play on loop when they were playing while a Playing was logging in.
Fixed Players' character keeping the "UI open" animation when they tried to put a different cosmetic during the infiltration in the Giant Banyan in the Omninesia Quest.
Fixed being able to access the cell after finishing the Prison part of the Tucma Quest.
Fixed the Screen Resolution being shown as 21:9 on a 16:9 screen when a Player moved the game from a 21:9 screen to a 16:9 screen.
Fixed having to press the Luma button on the Tempedia twice to show the default version of the Temtem if a Player closed the Close Up menu while it was showing the Luma version.
Fixed that the UI resolution was being changed in some parts of the game.
👥Fixed Player's position not being updated on the Map in a certain zone of the Narwhal during the "A Trip to Kisiwa…" quest.
👥

Fixed always seeing the luma version of the Mythical Temtem on the Altar UI if a Player had their luma version registered as captured.

Fixed several techniques that, when combined with the Lair bonus that grants +1 ATK and SPATK after using an effective/ super effective technique, weren't showing the right Temtem on screen.
Fixed a bug where traits with turn limits were counting an extra turn after a Temtem with one of those traits was swapped in after an ally fainting.
Fixed Co-op Partner not teleporting to the position of the Player that started the Sacred Lake's Cinematic.
Fixed Co-op Partner not seeing the second Telobos cinematic at Iwaba.
Fixed some cases where the two Players in a Co-op Party were shown overlapped.
Fixed Max's Cinematic in the Cenote not being triggered when a Player disconnected after defeating them.
Fixed not being able to start a Co-op party if both Players were surfing on the toxic waters of Tucma.
Fixed pathfinding not working properly if Players started to move using the mouse near a NPC.
Fixed an error when closing the TemDeck after trying to quick-move the last Temtem on our Squad.
Fixed Tamer Info not showing the brand new medal won in a Tournament right after winning it.

Fixed being able to move while having the interaction dialogue of the Kickstarter Trophy.

Fixed an error while opening the details of a Temtem while having the Swap menu opened after one of the Player's Temtem was defeated in a Casual PvP match.
Fixed character entering a loop of changing places while sitting if another Player clicked several times in the same spot to move while being sitting.

Fixed URLs not being deleted when reloading the chat.

👥Fixed some FreeTem dialogue showing the IDs of the items instead their in-game name.
👥

Fixed some issues with the VFX after some techniques (Piercing Wheel/ Matter Teleport).

Fixed cursor being set in the first slot of the emote Menu once a Player equipped an emote using a keyboard or a gamepad.
Fixed not seeing the UI when a Player that had finished the story leaves the Co-op Party at the Narwhal's Crash.
Fixed Co-op Partner's name disappearing at the Narwhal's Crash and not reappearing until they leave the foggy zone.
Fixed being able to "push" Momo off a ledge while doing its special animation. You monster.
Fixed not having a message for when a Player received the Reactive Vial in the "Travel's Writer" Quest.
Fixed title changes not being applied properly if a Player unequipped the tittle they had and then re-equipped it.
Fixed only seeing the last discovered zone being uncovered on the map if a Player didn't open the map after discovering 2 or more zones.
Fixed having the hiding animation if a Player left the Co-op Party during the Telobos cinematic at the end of Iwaba.

Fixed not seeing your own Tittle on the Create Party Menu while having the "Display Own Nickname" option enabled.

Fixed not being able to sit on one of the chairs of a house in Zadar. You shall not sit.
Fixed NPCs' avatars having different lighting in the dialogues during the cinematics.
Fixed map names being on screen if a Player closed the map while zooming out.
Fixed not being to see the preview of a tradeable item in the Vault if we only had that item as tradeable in its section of the Backpack.
Fixed Player's idle animation desyncing with their Surfboard after changing some cosmetic.
Fixed Player's avatar overlapping over their own nickname while surfing.
👥Fixed some missing rocks at Kwea Uplands.
👥Fixed being able to see the edge of the ground tiles in different spots of the Thalassian Cliffs.
👥

Fixed a cut in a grass patch on one of the shores of the Sillaro River.

Fixed a sign on a Neoedo's building being cut because of the camera placement.
👥

Fixed following Temtem keeping the running animation in some cases after the Player had stopped moving.

Fixed emote animations not playing properly while being in the fog of the Narwhal's Crash in Tucma.
👥

Fixed following Temtem going through the floor if a Player interacted with them on the Gifted Bridges.

Fixed portrait showing captured Temtem frozen only if they were about to be sent to the Squad.

Fixed the battle intro versus One-Eyed-Matthew in Cipanku's Narwhal.

Fixed Raican not having running animation at the start of a wild Temtem battle.

Fixed the Pillars of the Highabove's cave's illumination changing when starting to skate.

Fixed showing the wrong buttons for several actions in different Tutorials.

Fixed the Immune Status icon being flattened on the Squad Menu.
👥Fixed an issue with the reflections of the Ryokan's crystal zone.
Fixed emote sprite appearing outside a building if a Player interacted with a Temtem and left the building right after.
Fixed only the texture of the bags changing when a Player equipped a different bag while wearing a cosmetic Set.
Fixed the confirm SFX playing twice when a Player clicked an option from the confirmation message they get when a Scent/Pheromone stops and they still have more in their bag.
Fixed hearing the SFX of the Matter-Transfer Drone Spots during the Loading Screen.
👥Fixed not showing the proper date format on Players' Apprentice's Eves when opening the game in some languages.
👥Fixed a text error when talking to the "Max?!" NPCs.
Fixed Shiratama repeating a dialogue from a previous interaction if a Player disconnected during the second battle with this NPC.
👥Fixed Water Synthesizer's description being untranslated.
Fixed the "Rotate Right" text in the Housing editor being untranslated.
👥Fixed Tireless' description in French mentioning a +2 ATK buff instead a +1 ATK buff.
Fixed having all three pronouns show in the Apprentice's Eve section of the Tamer Info if a Player was playing the game in French.

Fixed a typo in Spanish in the dialogue with Expert Tamer at Thalassian Cliffs.

Fixed a typo on Lelisa's dialogue at the Chini Grotto.
Fixed Temessence Phial written as Vial in several UIs.
Fixed the "Beached Narwhal" description in Spanish.
👥Fixed some grass tiles not reacting to the Player's movement at the Sillaro River.
Fixed the edges of the islets of Turquesa not having material underneath, so Players saw through them in the water reflection.
👥

Fixed having the camera in the wrong position if a Temtem was defeated using the technique Multiple Pecks.

Fixed Musa's shoulder clipping through his top. Cheeky.

Fixed the camera clipping through the wall in some spots of Chini Grotto.

Fixed the reflection on a Wishing Well at Cipanku. When will my reflection show who I am insideee.

👥Fixed Molgu and Halzhi 's left toe bones twitching in their Death Animation.

Fixed a visual issue with Taifu's horns while playing the game in low quality.
Fixed Yowlar being slightly tilted  forward when playing the running animation in the Tempedia.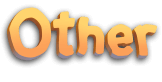 Tamers won't be able to move while they're seeing the purchase confirmation tab in a Boutique or Furniture Store (it was causing more bugs).
Tops and Bottoms obtained in Character Creation are no longer tradable. This was due to their interaction with some Kudos.
You will no longer be able to see the character portraits of members of a Club you don't belong to. Stop peeping.
Fixes, features, and improvements marked with the 👥 icon are originally suggested, inspired by, or reported by our community in our Forums.