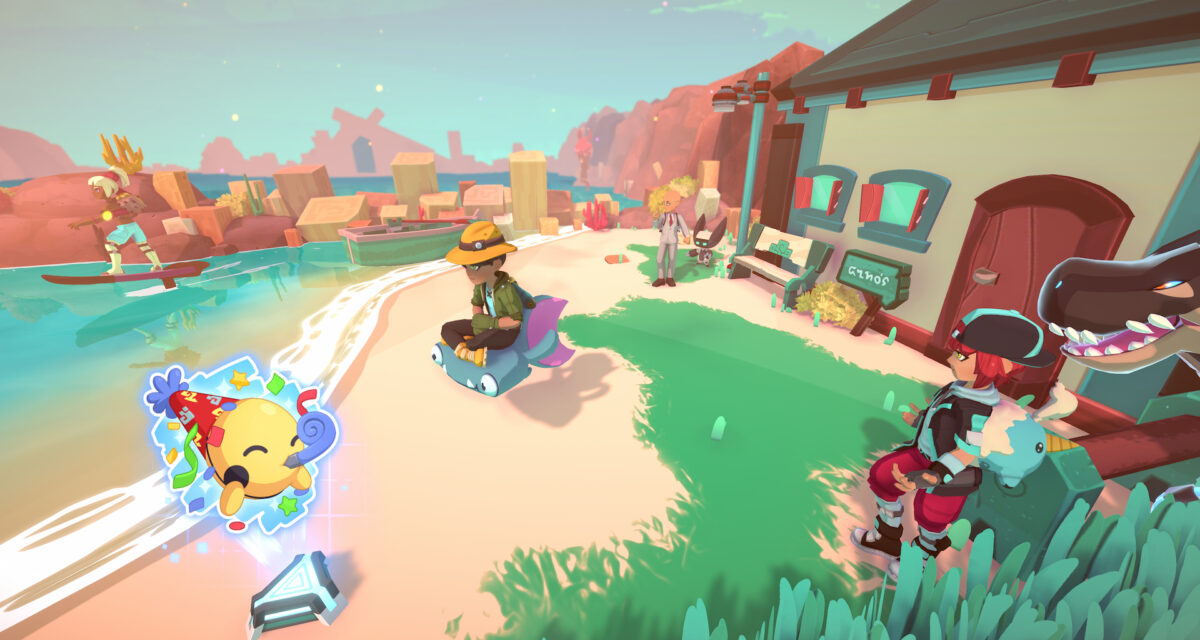 A first look at Temtem on the Switch!
Hello, Tamers!
Although some of our players have already been enjoying Temtem's world, a handful of new players will join the fun on September 6th. Through its day one cross-play and cross-progression, Xbox Series S|X and Switch players will shortly be joining the ranks of our Early Access Tamers, and we're very excited to welcome them all!
One question we were getting pretty often was: how does Temtem perform on the Switch? We worked a lot on optimization and performance improvements, and we have finally sat down to show you a gameplay video of an actual Switch playing Temtem!
For the spec-oriented players out there: the game uses dynamic resolution to keep a steady 30fps. This means it'll adapt to the circumstances and provide more or less resolution depending on how demanding the situation is. On a general note, however, the resolution while docked sits around 900p, going up to 1080p and down to 700p under very demanding circumstances, while undocked it sits very steadily around 720p, with occasional down points of 560p.
Please note this was recorded on a dedicated server without other players, so the actual world of launch day will be much more populated!
Remember you can pre-order for the Switch here!
See you soon on version 1.0!