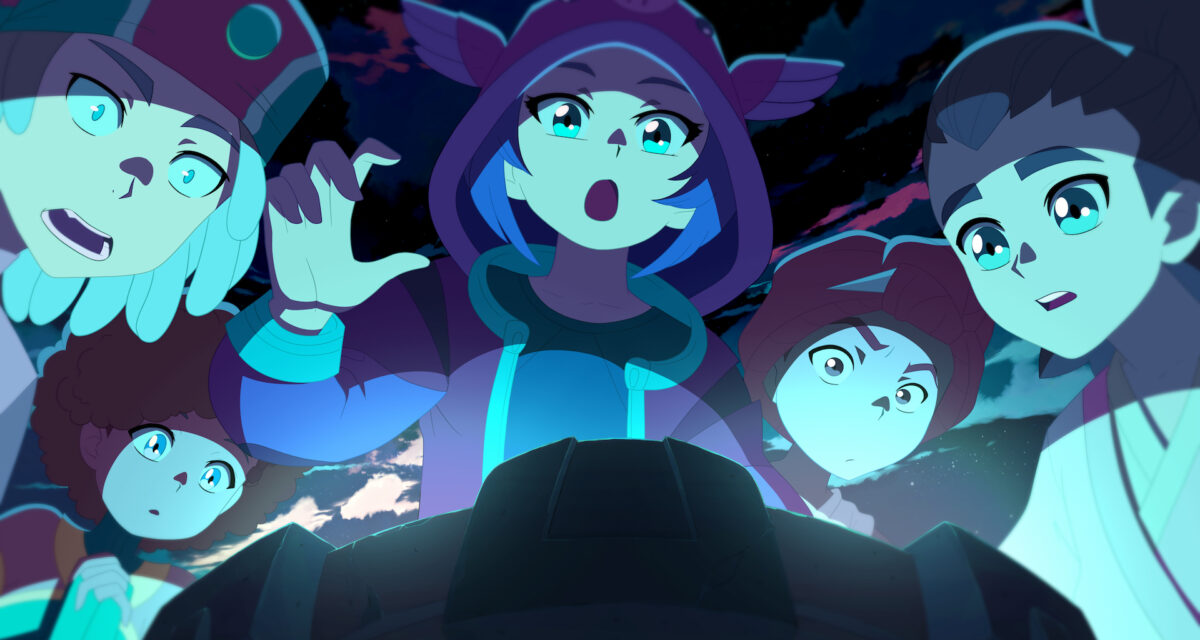 Temtem 1.0 version is here!
Hello, Tamers new and old! Temtem 1.0 is out now.
It sure has been a journey! Early Access launched on January 21 of 2020, and today we finally close down that chapter and walk into a new era. The 1.0 release means we're now on all four planned platforms, that the game is complete, and that we can look at the bigger picture, and look back at the road we've traversed. We haven't stopped working, but today still feels like a dream even if we saw it coming.
With the Golden Week spoiling most of the content and changes coming to version 1.0, this post might not mean much to regular players who frequent our website. But just in case you're new here, or you want to take a good look at all the changes, here is everything that the 1.0 version of Temtem is going to be changing. Take a seat, because this is going to be long.
Tamer's Paradise
Tamer's Paradise is the endgame island of Temtem, a place where players go looking for a challenge once they've finished the campaign. You'll be able to onboard it through a quest after the credits roll, and once you land on it, six new repeatable activities will open up to you!
First, we'll visit the Archtamers' Sanctum. After completing the Archtamers' side quest, all four of them will move to a new facility and you'll be able to rematch them on a weekly basis. This is pretty similar to the current Dojo Leaders Rematches… with a twist. In order to defeat the Archtamers, you'll need to defeat all four of them consecutively, all while using the same competitive team. Your team will be healed in between matches, but you won't be able to change any Tems or gears.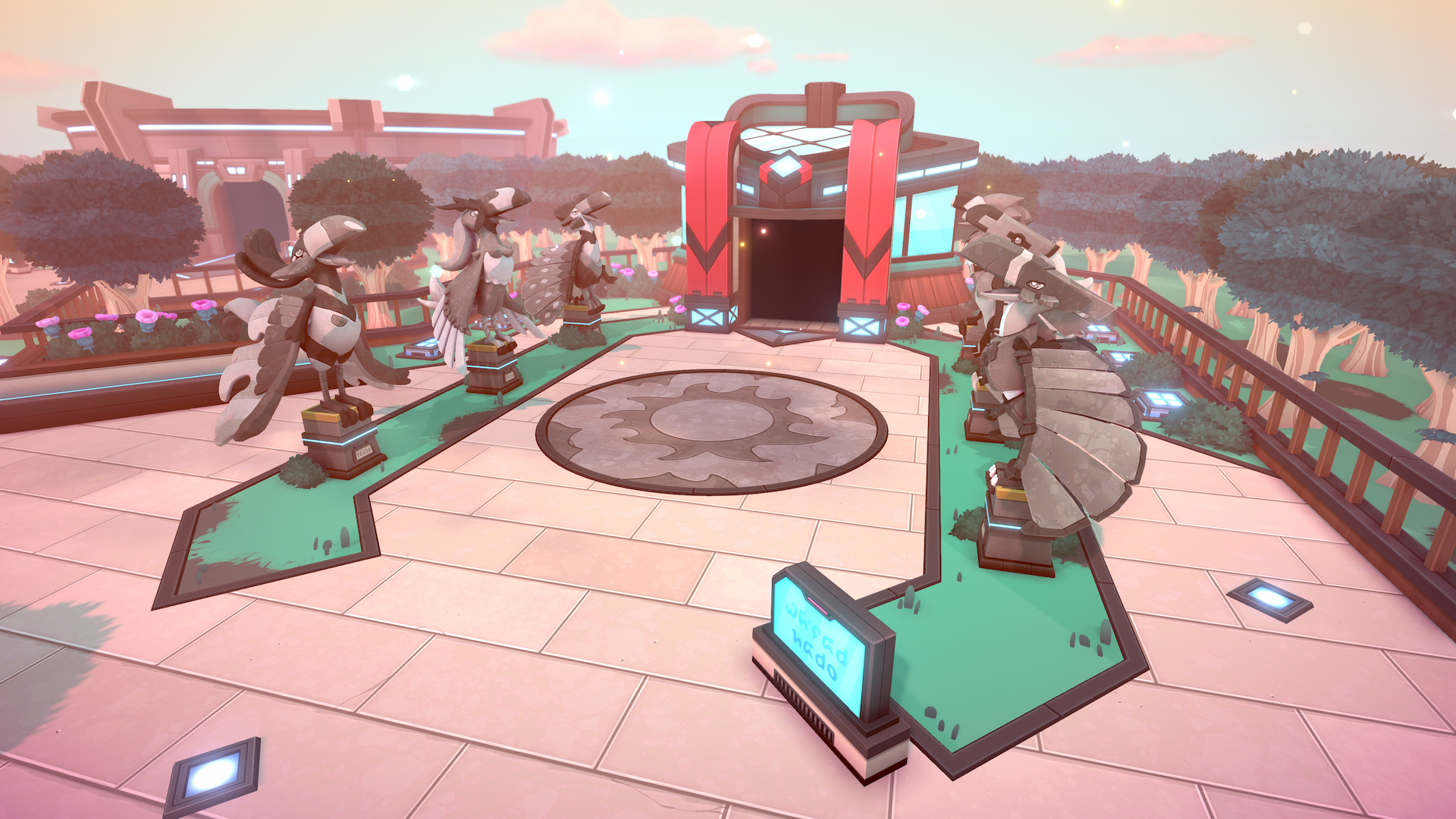 The we will talk a short walk to the DraftArena, where you'll need to create a new four-Tem squad from scratch and constantly adapt it! You'll be presented with 4 Tem choices and 4 gear choices. Once you make your selection, you'll be presented with another 4 Tem and gears… repeat this until you have four geared Tems in your squad and you'll be ready to start battling rivals (which will also feature draft selected squads chosen by the AI). Each time you defeat a rival you'll keep one of their Tems and replace them with one of yours, and then a new, stronger rival will appear. How many rivals will you be able to defeat?
Right in that same facility is the GritArena, where you'll be able to carry on with your own Tems, with a few exceptions. The GritArena will feature a list of banned Tems which you won't be able to use. This list will be changing on a weekly basis so you'll need to constantly adapt your team. After your team is formed, the structure is pretty much the same as with the DraftArena activity: defeat an endless array of increasingly difficult rivals and get juicy rewards on the way.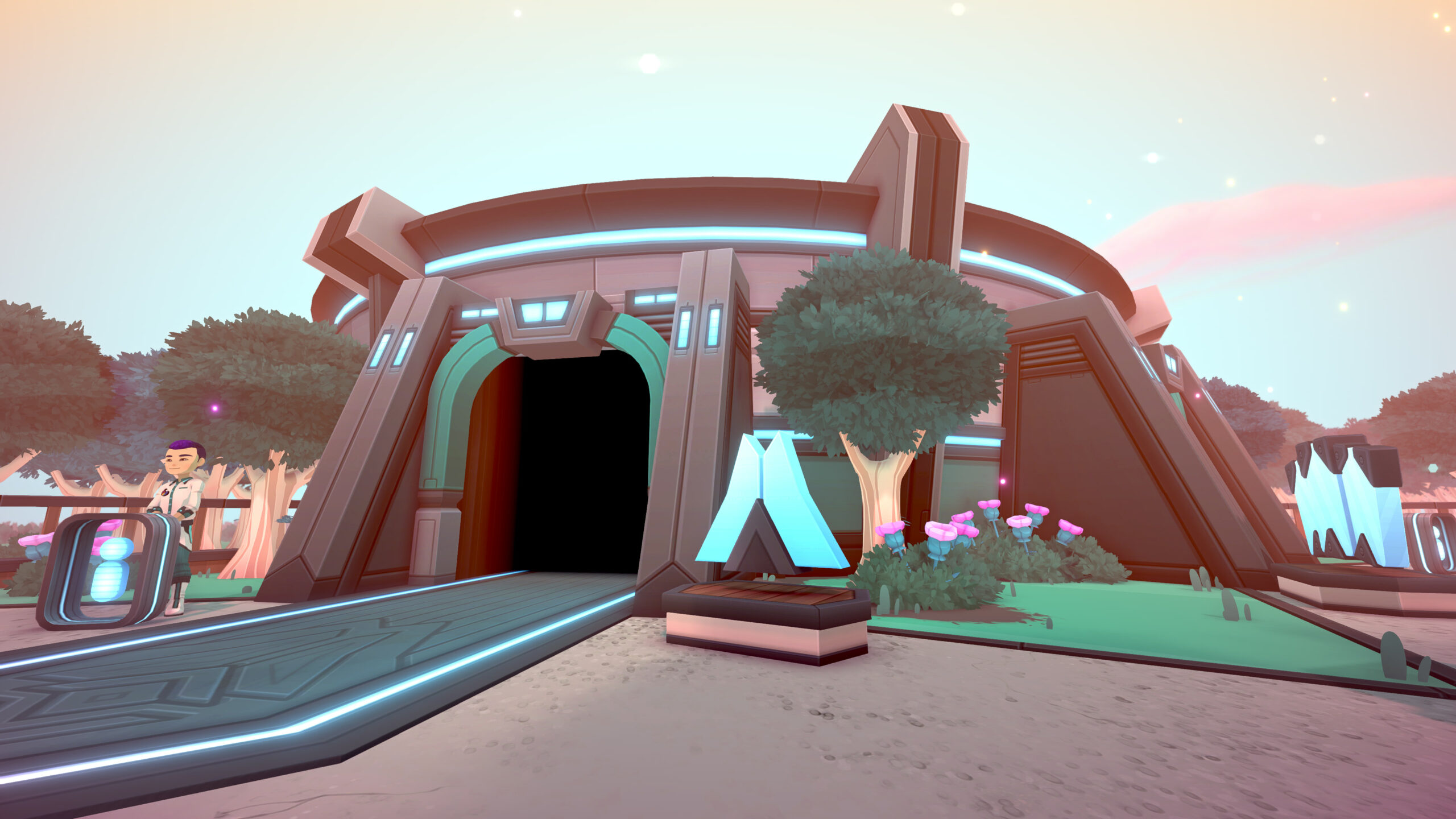 A stone throw from the Arenas there's the TemSafari, an infinite-increasing-difficulty-destroy-everything-you-can activity, but this time featuring untamed Tems. Instead of walking through the grass looking for encounters, Tems will constantly swarm you without letting you leave the battle. You will be able to enter with your squad, but you'll only be able to use a certain amount of items in the activity. You'll also have bonuses applied and these will change weekly.
Shall we head to the Evershifting Tower? Explore an ever-changing dungeon that will be randomly generated each time you enter. Start from scratch by getting a starter Temtem and explore the dungeon, getting new Tems and items as you progress. Will you be able to reach the end?
Last but not least, we're introducing a new activity related to the current Lairs you know. Instead of requiring a 5-man party, the DigiLair will require playing cooperatively between just two players. You start by choosing a "target" Temtem species, and completing the Lair will grant you an egg from that species. Also, players will be able to tweak several difficulty modifiers (how many gems will they need, how much healing the resting nodes recover, etc). All of these modifiers will change the prize egg, increasing its SVs, egg moves, and even luma odds. Bigger risk leads to better rewards. but try not to bite more than you can chew!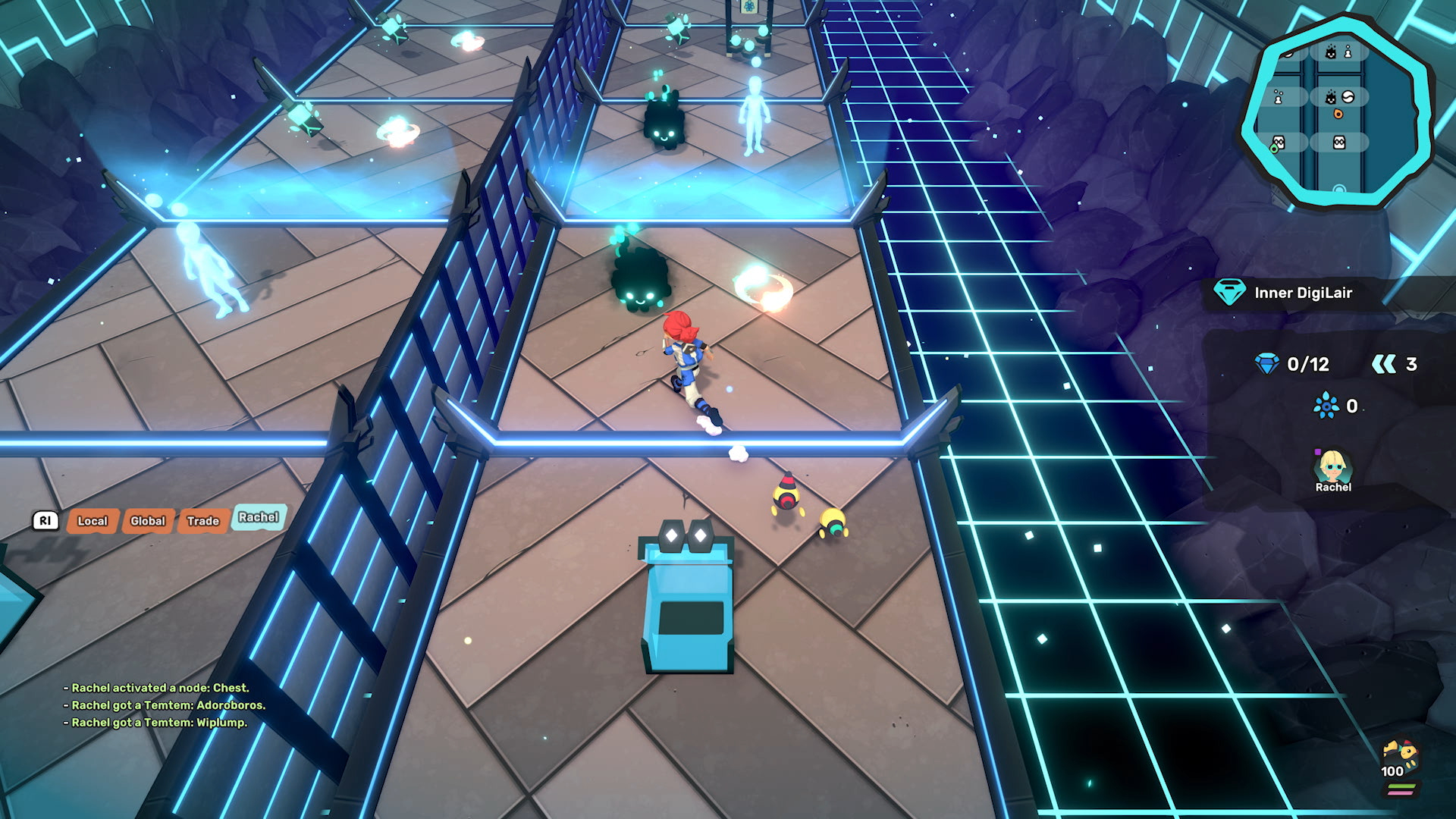 All these activities will require a token you'll need to spend to access it. Every user will get 5 tokens freely each week (one for each activity, since the Archtamers one will be left out of the token system and will instead be a regular weekly-based activity like Dojo Rematches) which will let you run each activity once. Activities' rewards are balanced towards only running them once per week, so that should be enough for most users. However, tokens will be up for purchase using Pansuns for those who are super dedicated and want to spend some extra time in Tamer's Paradise and convert their Pansuns into new rewards.
Beyond the new activities, Tamer's Paradise is home to the Founders Hall, where we honor our Founders, Kickstarter Backers who supported Temtem back in the day, and a new Shopping Mall where you'll be able to spend your hard-earned Feathers. And what are Feathers?
Feathers: a new currency
Starting today, players will be able to acquire Feathers in almost every activity, both new and old. Every activity in Tamer's Paradise will grant a good chunk of Feathers depending on your performance, and every current activity in the game (say fishing, postal service, ranked matches…) will have a fixed amount of Feathers added to its reward pool.
Our goal with Feathers is to limit the RNG factors associated with getting rewards. Apart from getting them in a more predictable way, you'll be able to spend them directly purchasing the reward you want to get. Feathers will allow you to purchase useful items like Radars, Telomere items, Essences, Learning Aids, and even the new Soulbinder, an item that will let you apply Hotfixes to a Tem that doesn't have your OT. Feathers can also be used to purchase housing items and cosmetics.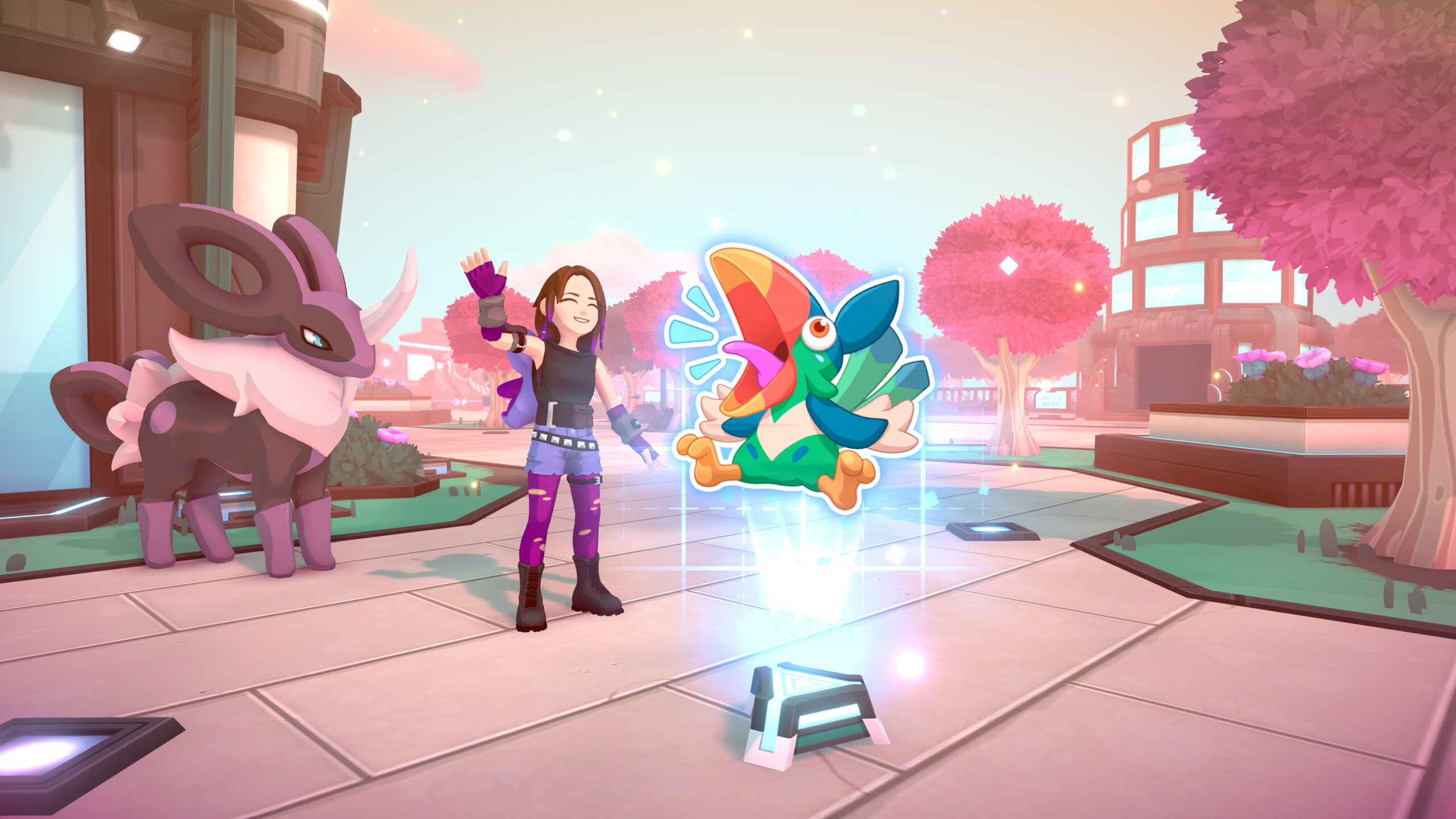 Campaign improvement and grind reduction
One of the oldest and most repeated complaints in the Early Access period was how grindy Temtem could feel at times. To address this, we've tweaked many of the factors that played a part into the grind. Our goal was to create a campaign that required thinking and preparation for the matches — but also not something ultra-hard for the most hardcore players out there only. So we got to it:
We've revisited every area in the game and reduced the number of mandatory trainer fights by 20%, and the experience curve has been tweaked to compensate this reduction. This will effectively mean that a player who battles every single NPC (mandatory and optional) will have an easier path, since they will now get more overall experience. We still want people to battle as many trainers as possible, but we hope that, with this change, players will have a more enjoyable time doing so. This added to a reduction on NPC dialogue before battle should help make the campaign more enjoyable, while also leaving the option to battle every possible tamer or go through their whole dialogue after defeating them.
We have also added a new experience bonus for Tamers who play in Co-op. While playing on Co-op, you only use half of your Temtem during the battles, so players felt that they were "missing out" on experience for the rest of their Tems. In order to compensate for this, we're adding a new bonus for those Tems that are left out — they will now get a small amount of experience as if they had joined the battle too. We've also upped the experience provided by Tems in the Tuwai Shrines!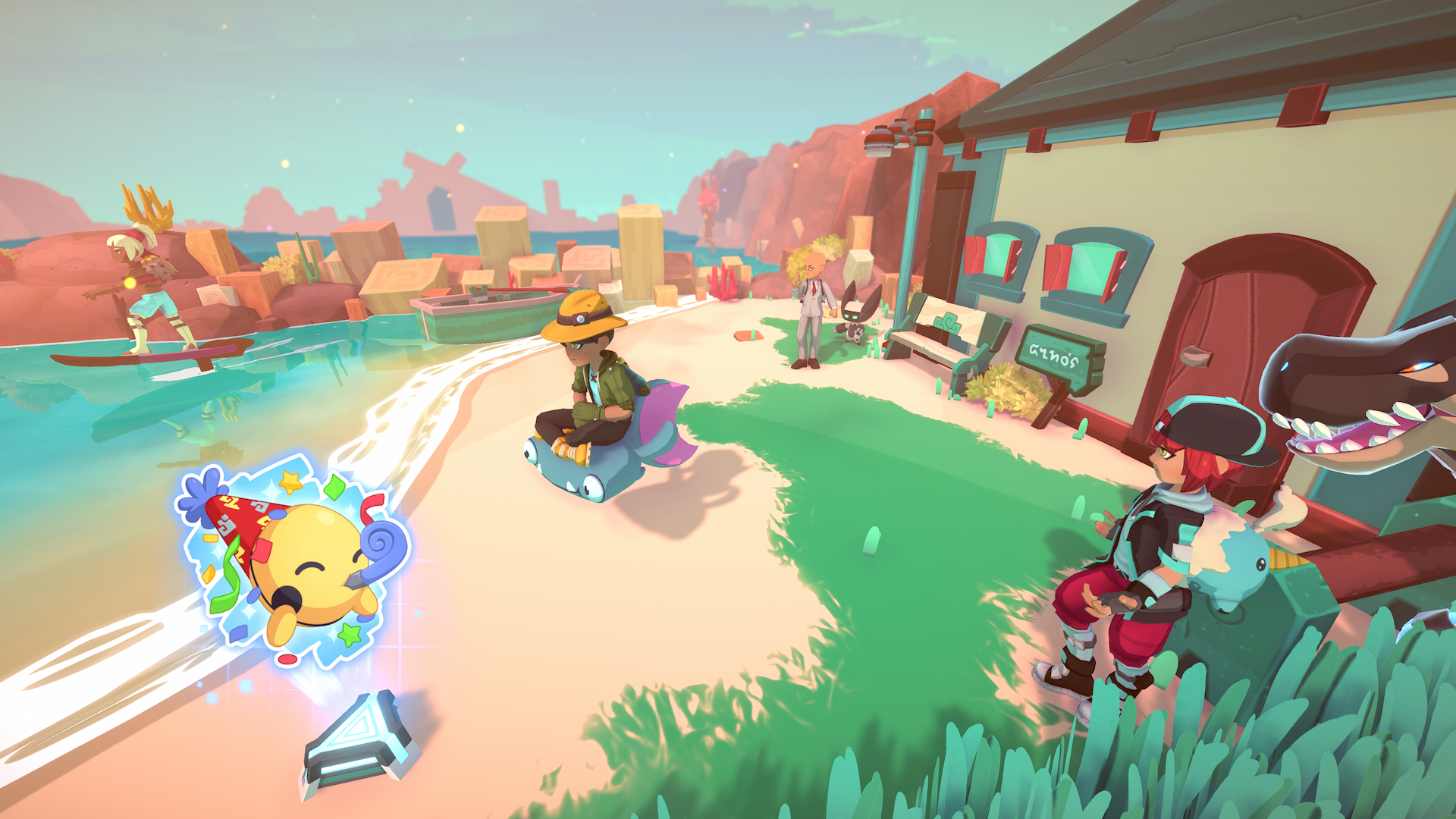 Novas, the Premium Store and the Tamer Pass
Temtem is going to feature a season pass and a premium cosmetic store. Every item that can be obtained from the Tamer Pass or the Premium Store is purely cosmetic. There won't be any items that will give you an advantage in the game. None of the items will allow you to level up faster, train your Tems better, or anything like that. We've been pretty adamant about this since day one and we plan on keeping this same approach in the future of Temtem too. We want these cosmetics to be a choice for our players, and not an imposition needed in order to keep up with the game.
Novas are the premium currency for Temtem, and the main way of obtaining them will be purchasing them via in-app purchases, but you will also be able to obtain some Novas for free just by playing the game. Novas are the currency that will allow you to purchase the premium Tamer Pass and most of the items located in the Premium Store.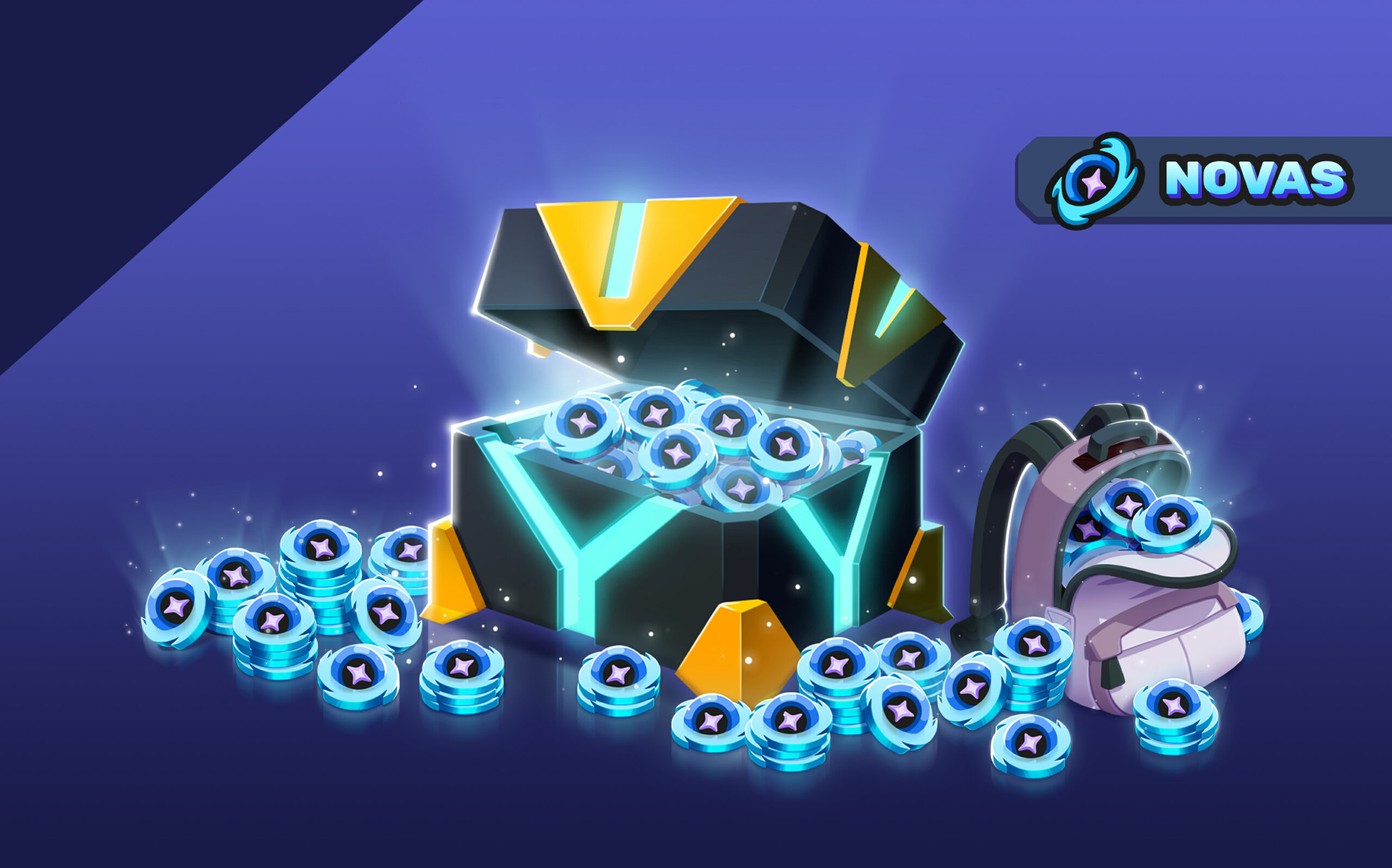 This naturally leads us to the Tamer Pass. The Tamer Pass is related to Seasons, and it will feature two tracks of rewards: a free one, available for all players, and a premium one, which will be only available for players who purchase the Premium Tamer Pass using Novas. There will be 60 levels of rewards waiting for you with ~80 different rewards (~60 in the premium one, ~20 in the free one). As an important side note, none of these rewards will be tradable. Almost everything you can do in Temtem (completing activities, playing ranked battles, breeding, finishing a radar…) will grant you Tamer Pass XP. The idea behind this is to avoid forcing players into something they are not interested in. Instead, we want to allow all playstyles to thrive and be able to take advantage of the Tamer Pass rewards.
Completing the Premium track will grant you enough Novas to purchase the next season's pass without any additional cost. Even without the Premium Tamer Pass, the free track will also feature some Novas as rewards, which you will in turn be able to spend in the Store, or save to purchase the next Premium track. Novas do not expire, so you'll be able to save them for as long as you'd like, but they are linked to the platform where they were purchased. If you have enabled cross-progression and plays across more than one platform, you'll have individual inventories of Novas for each platform, meaning they could have 500 Novas on Switch, 1000 on Xbox, etc. Apart from this, there is a shared inventory that is multi-platform. It's mainly used for the Novas that are obtained through the free track of the Tamer Pass and the free Weekly Challenges of the Tamer Pass. Those Novas will go to this inventory and they'll be usable on any platform. The game will always use the platform-linked Novas first, as they are more restrictive.
If you're planning on purchasing Novas, we recommend reading the full section of information on Purchases in our Help Desk.
Note that the items obtained through the Tamer Pass or the Premium store won't be tradeable.
For the most dedicated players, the Tamer Pass will also feature a new set of Weekly Quests, which includes 4 free quests and an additional 4 more quests available to users who purchase the Premium Tamer Pass. These Weekly Quests can be different tasks, but they will challenge you to explore a the game a bit more and to try features that you might not be so comfortable with, but you may end up loving. When completed, the quests will give you a good chunk of Tamer Pass XP and also grant you a small amount of Novas.
Apart from the cosmetic items you know and love, we've created some new items, premium and free, for everyone to enjoy! Choose your Loading Screen, or a Tamer Banner to display your name in style; use Sprays to convey what you're feeling to the world; select from a wide range of cool Battle Intro and Outro Animations, and even pick your Battle Outro Music! Equip your Tems with Temcard Seals that will pop out as they land into the battle zone, or try the new co-op emotes that will sync you and your friends right up! We even created some new dyes that have special effects, unique effects.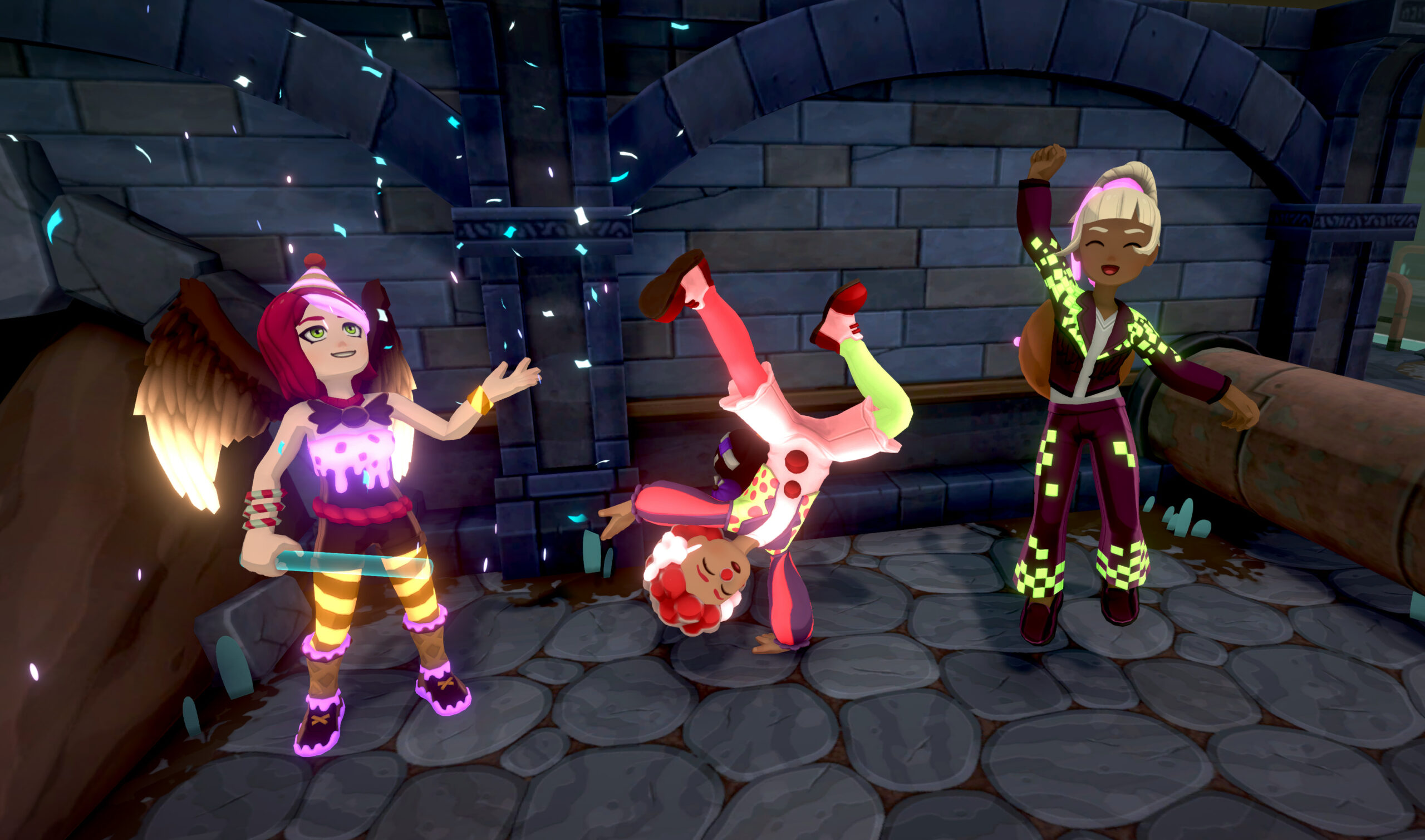 Improvements to Luma hunting
Firstly, we're increasing the base rate for Lumas from 1/10.000 to 1/7.500. This represents a 33% boost on Luma odds and should affect every Luma-related mechanic (radars, Saipark, etc). We're also changing the stat distribution for Lumas, upping them from a minimum of 20 SVs to 25 SVs. We've also included the SPD in this minimum, effectively removing the "speed curse" for Lumas.
When tackling Lumas, we naturally landed on Radars. Radars will now always find unevolved forms. This way we can ensure you'll get the whole line as Luma if you decide to evolve it later (if you want to). Every species of Temtem will now have the same spawn rate (100%) while using the radar. This effectively means radar-spawned Tems will now appear quickly and constantly, no matter the species. No more waiting for those 5% rare Tems! Radars will no longer have expiration dates — you will be able to keep them in your inventory forever and use them whenever you want. We're reducing the number of encounters per radar from 400 to 300, effectively removing the first 100 encounters so you won't need that many encounters before getting a Luma bonus. From now on, every encounter of a Radar will have a bonus of some sort. With this reduction, you will now be able to break the radar from the first encounter. You'll have to keep this in mind! Last, since radars will be purchasable on Tamer's Paradise, we're removing them from the Dojo Leaders loot.
And more!
There are new quests, a new route, a lot of new cosmetics, mounts, balance changes, fixes, and a looooot of QoL changes! As usual, this is but a general look at things: read the complete patch notes here.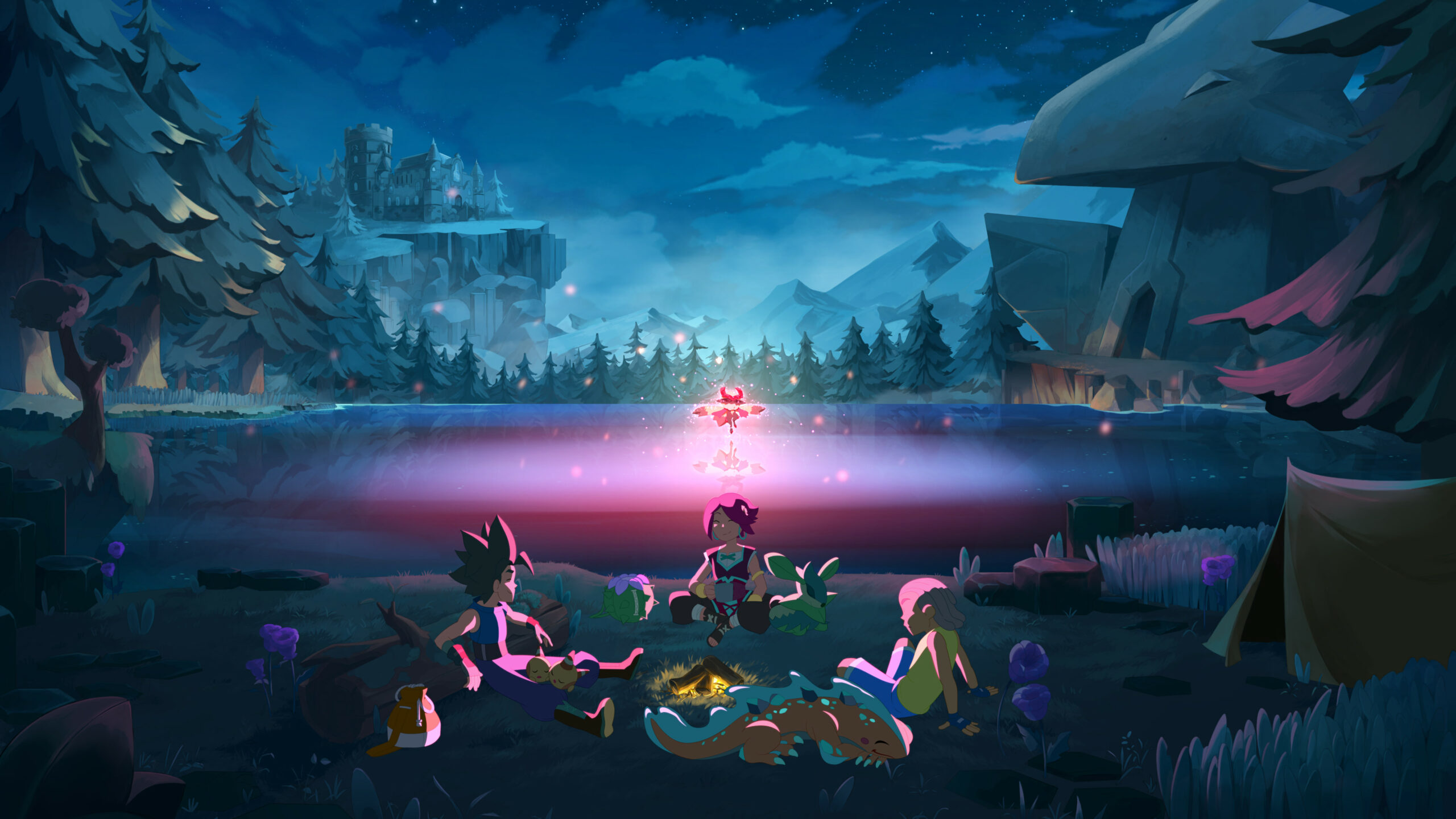 This is frankly a very emotional moment for us. After 5 years of development, this massive project that we embarked upon is seeing the light and reaching all of you. The Early Access is over.
We hope you'll really enjoy Temtem 1.0!