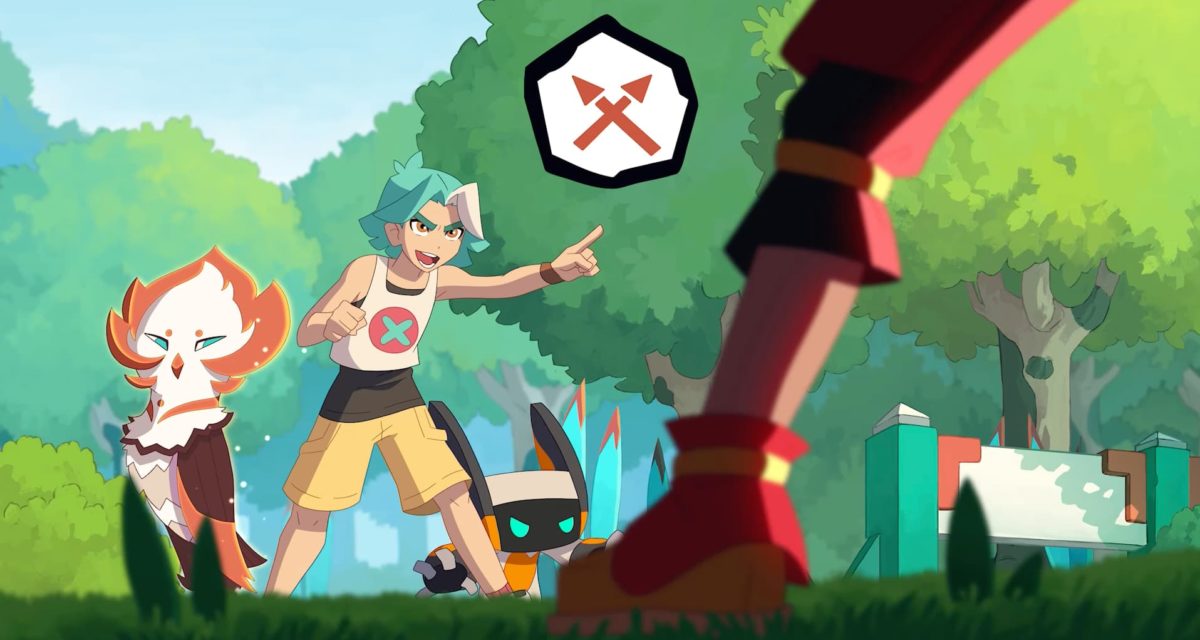 The Ranked Update is here: Matchmaking, Spectator mode and more!
Hello tamers,
Even in these challenging times, the team has been working hard (although now working from home) and today we bring you a new Temtem update.
This is the first content update we're releasing after publishing our content roadmap a few weeks ago and it includes most of the features promised for this Spring. We will be pushing the rest of the features (including the chat rework and the club management system) to another content update that will still (hopefully) arrive during this Spring.
What's new?
The highlight on this patch is, of course, the Ranked Matchmaking. Up until now, players have been forced to organize ladders themselves outside of the game and turn to external tools in order to keep their progress. Not anymore!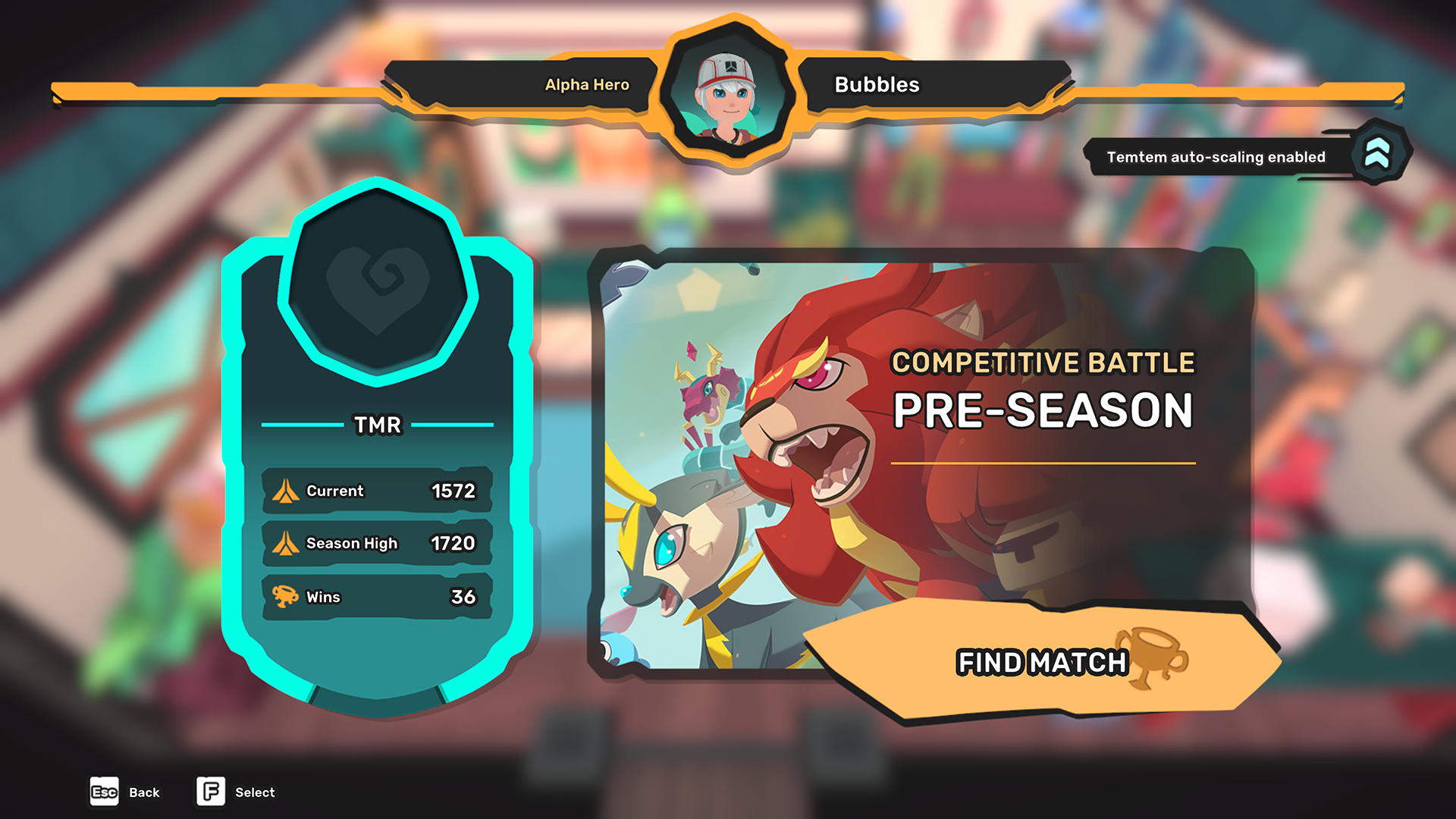 We've designed a new rating system called TMR (Tamer Matchmaking Rating) which will rate player's performance and grant you points for winning matches. Players are matched against each other automatically, based on their current TMR. In order to help new users join the matchmaking ladder (and help expert users try new strategies), every Temtem is auto-scaled on ranked battles. This means that their level is upped to the current level cap (48) and all their SVs are maxed (50). TVs remain intact.
Winning matches will net you a pansun reward. Although currently, this is disabled until the system is fully tested. Also, please note that this is our first iteration on rankeds, it will be evolving during the next months and we will be iterating over it. We also plan to include more advanced features in the future like seasons, leagues, medals, more rewards…
Another new feature closely related to the Matchmaking is the Spectator mode, in which the first iteration is also being launch in this patch. We hope this, currently, basic Spectator mode help community tournament organizers with their job.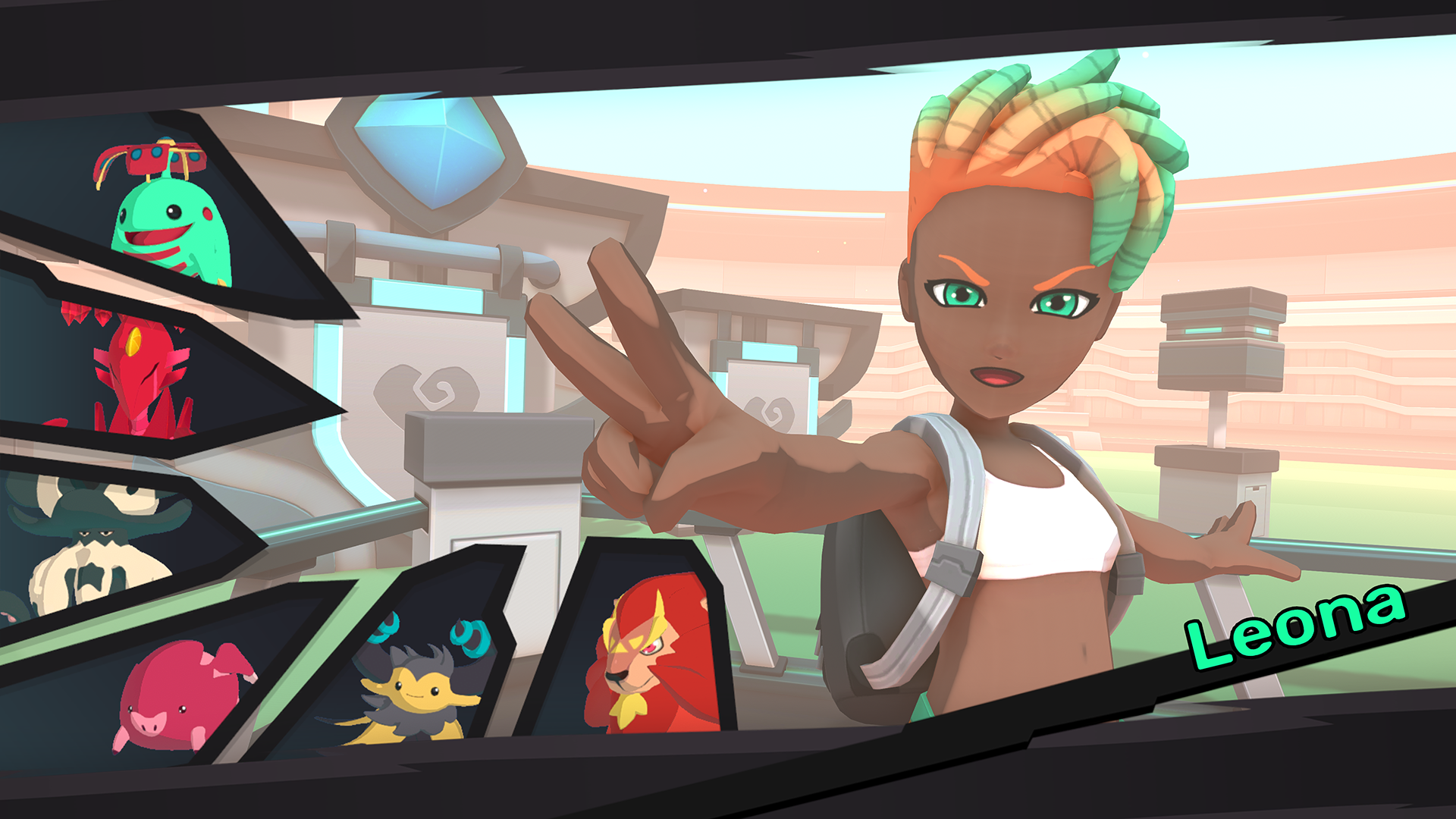 We've been thinking for a long time that PvP matches needed a bit more of shininess. Some more stuff added on top of them to make them more epic and more visually attractive. So, another new feature we've been working on for some time is player intros and outros, which will spice things up on PvP matches.
Addressing readability issues
One of the secondary focuses for this content update has been addressing all the readability issues our community has been pointing out ever since Temtem was launched. We're including a couple of new features in order to fix those issues.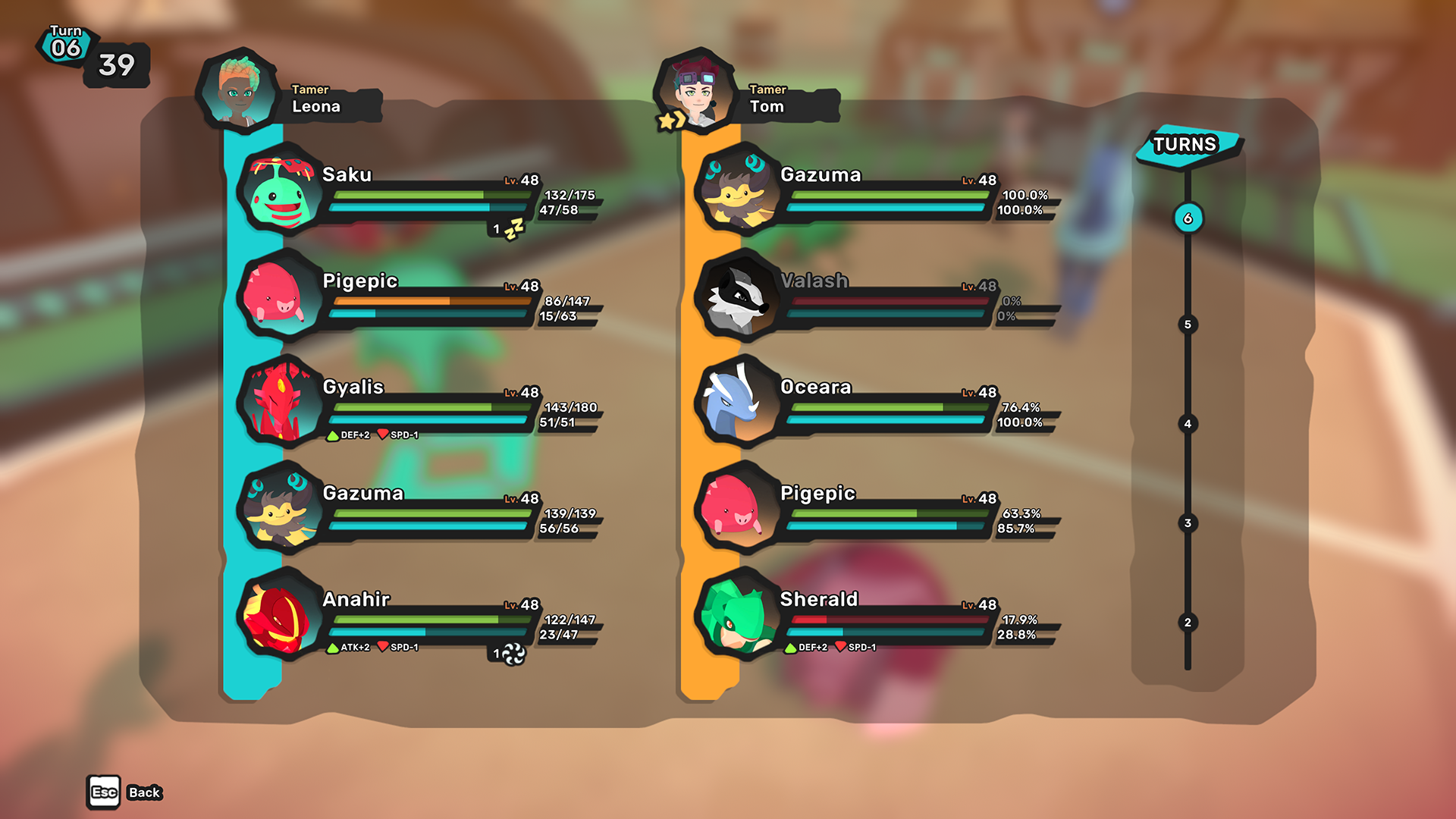 First, introducing the Battle Log. The Battle Log can be seen at any moment during a match and it will display every relevant info you need on both your team and your rival's: health and stamina points, statuses and yes, finally, stat stage changes. Forget about using pen and paper to make notes on every single thing you do on your rival Tems!
By default, the Battle Log is only enabled on competitive matches, but users can opt to be able to see it on every type of match just by going into the settings.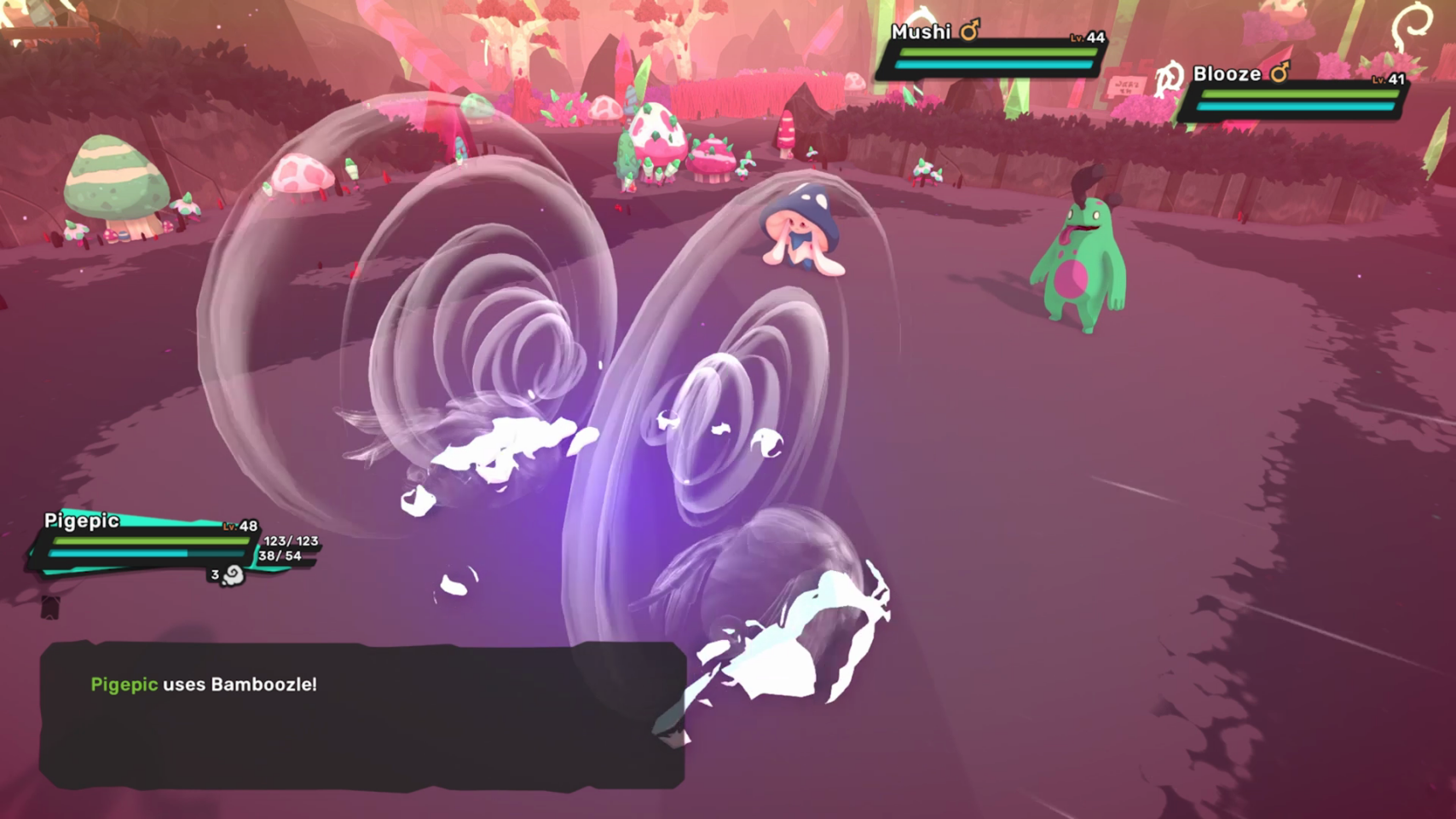 And second and addressing one of the biggest complains there has been: the Bamboozle rework. In order to fix this issue and improve the visibility on Bamboozle, we've created a new Status condition called Evading. Now, Bamboozle will apply Evading to the target Tem. The functionality is pretty much the same you already know (while evading the Temtem will avoid the next offensive technique directed at it) but it will now be displayed on the UI at all times, so players will be able to keep track of which Temtem has it.
And more things!
As usual, we've included a bunch more of things in this update. We've added another new Status condition called Alerted, which will be instantly applied when a Temtem wakes up from being asleep and will prevent them to fall asleep again. We've added four different tiers of rewards in the FreeTem foundation (instead of just one), we've added area names in the Map, we've done several balance changes and lots of bug fixing… Oh, and we've included a shitton of new technique animations!
If you want to read every single thing in the update, you can head over to the patch notes.