Temtem's 1.0 release date!
Tamers, rejoice! Today we celebrate that Temtem's final launch date, the day on which version 1.0 will hit digital and physical stores, has already been set. Mark your calendars, for we have a date on September 6th, 2022! Check out the announcement trailer right here!
Preorder on XBox now (and Switch soon)
You've been asking us for a date and we can finally answer! September 6th is not only the day we launch our final version and leave Early Access, it's also the day we reach Xbox Series X and S and Nintendo Switch! To all our Tamers out there who have patiently waited for this, thank you, and we're super eager to welcome you onto the Archipelago on September 6th!
You'll be able to choose between the Standard edition, which includes the game in all its glory, or the Deluxe edition, which also comes with an unrevealed, super exclusive set of cosmetic goodies to start your journey in style.
Preorder Xbox's Temtem Standard edition!
Preorder Xbox's Temtem Deluxe edition!
We're working out the finishing touches of ratings and certification, so we don't have Switch's preorder links yet. We're very sorry about that, we'll try to provide them to you ASAP, stay tuned!
As for Steam players, you too will be able to upgrade to the Deluxe edition once the game reaches version 1.0!
A reminder that prospective tamers on all platforms can also pre-order or order the digital versions via the Humble Store and Steam, PlayStation 5.
Temtem: let's get physical
But not only can we finally circle September 6th in our calendars: we also have the pleasure to announce Temtem will have a physical edition, and a Collector's edition!
Such an special moment totally deserves a commemorative set of goodies, right? Temtem's Collector Edition's Bundle will delight those Tamers who like to walk into battle well prepared. Crafted with care by Crema, Humble Games and Final Boss Bundle, it contains a lovely diorama statue and a set of enamel pins of our oldest partners, the starters. Want to immerse yourself further in the world of the Archipelago? It also includes a Temcard replica of fan-favorites Kinu, Gharunder and Shuine, and a set of three irresistible embroidered patches that will make you feel like you're part of the Narwhal Crew.
You can preorder Temtem's Collector's Edition Bundle (without the game) already!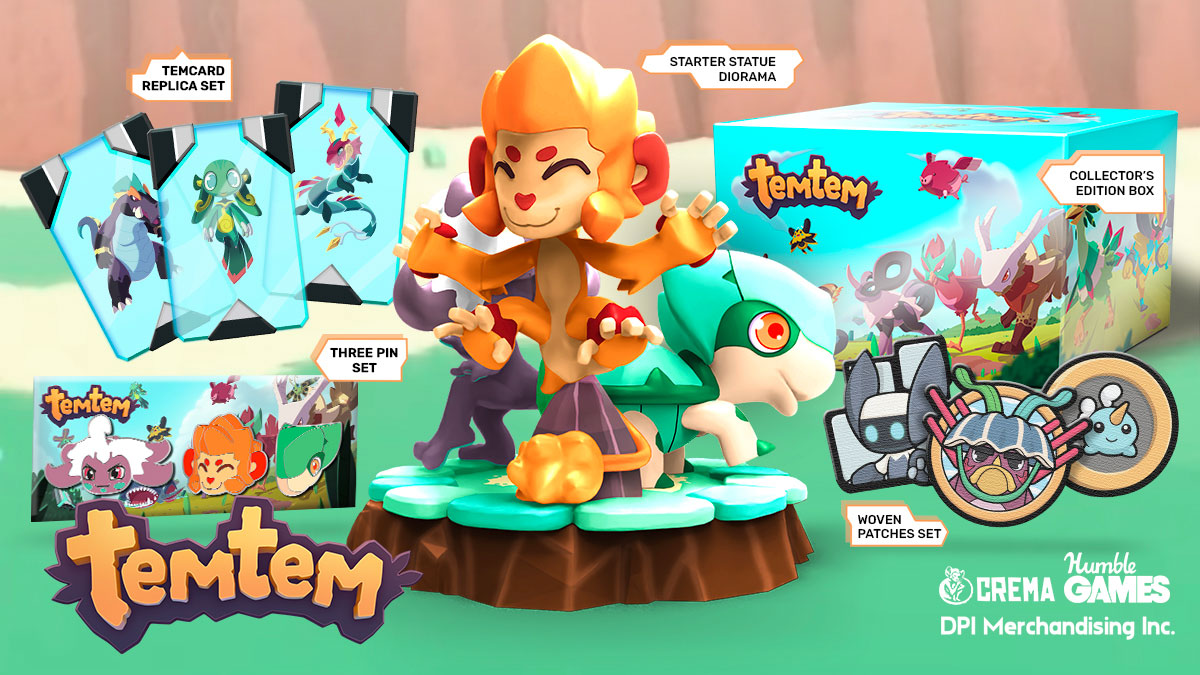 And check out all these merch goodies, to celebrate Temtem's full release!
Anything else?
We're going to be talking about the shape and size of version 1.0 relatively soon, so keep an eye out on us, on our many platforms and communication avenues!