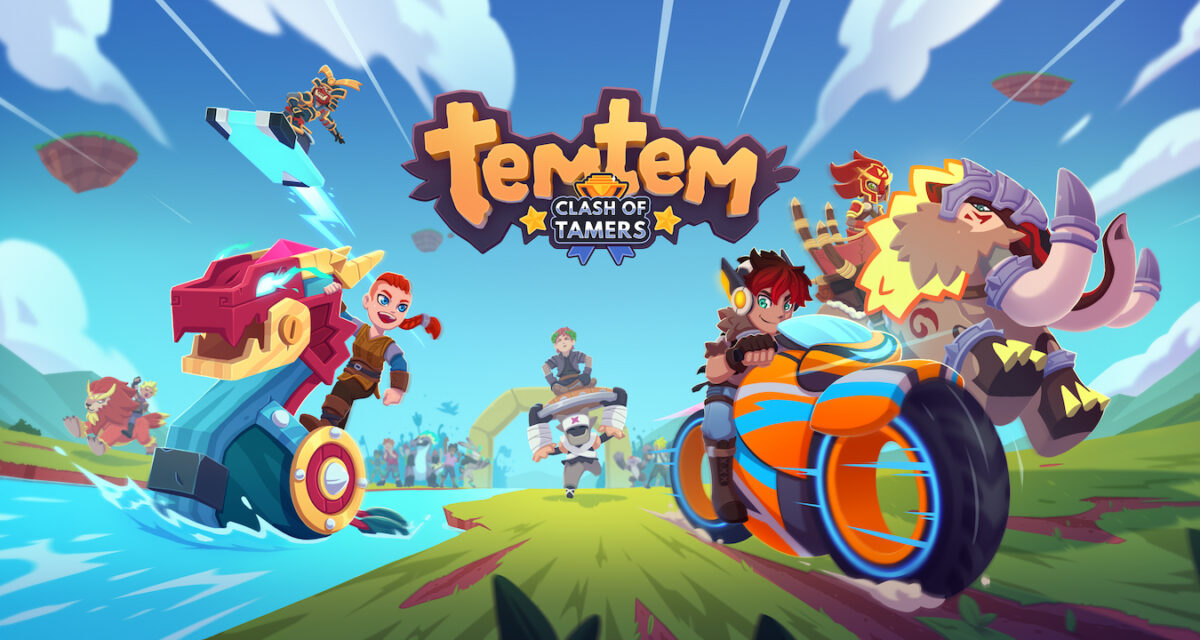 Nuzlocke this, Speedrun that: patch 1.3 and Season 3 are now live!
Tamers, the time has come to face challenges like we'd never seen before! Patch 1.3 is here with a new Season, three new Challenge Modes, a new currency, new location and new usage for Luma Tems.
Ready to dive in?
Challenge Modes
Have you ever considered Temtem to be tough? Yeah, me too. But what if we managed to make it even harder? The new Challenge Modes are here to add a new layer of complexity for those who love a good challenge, extreme limitations, and a taste of pure randomness.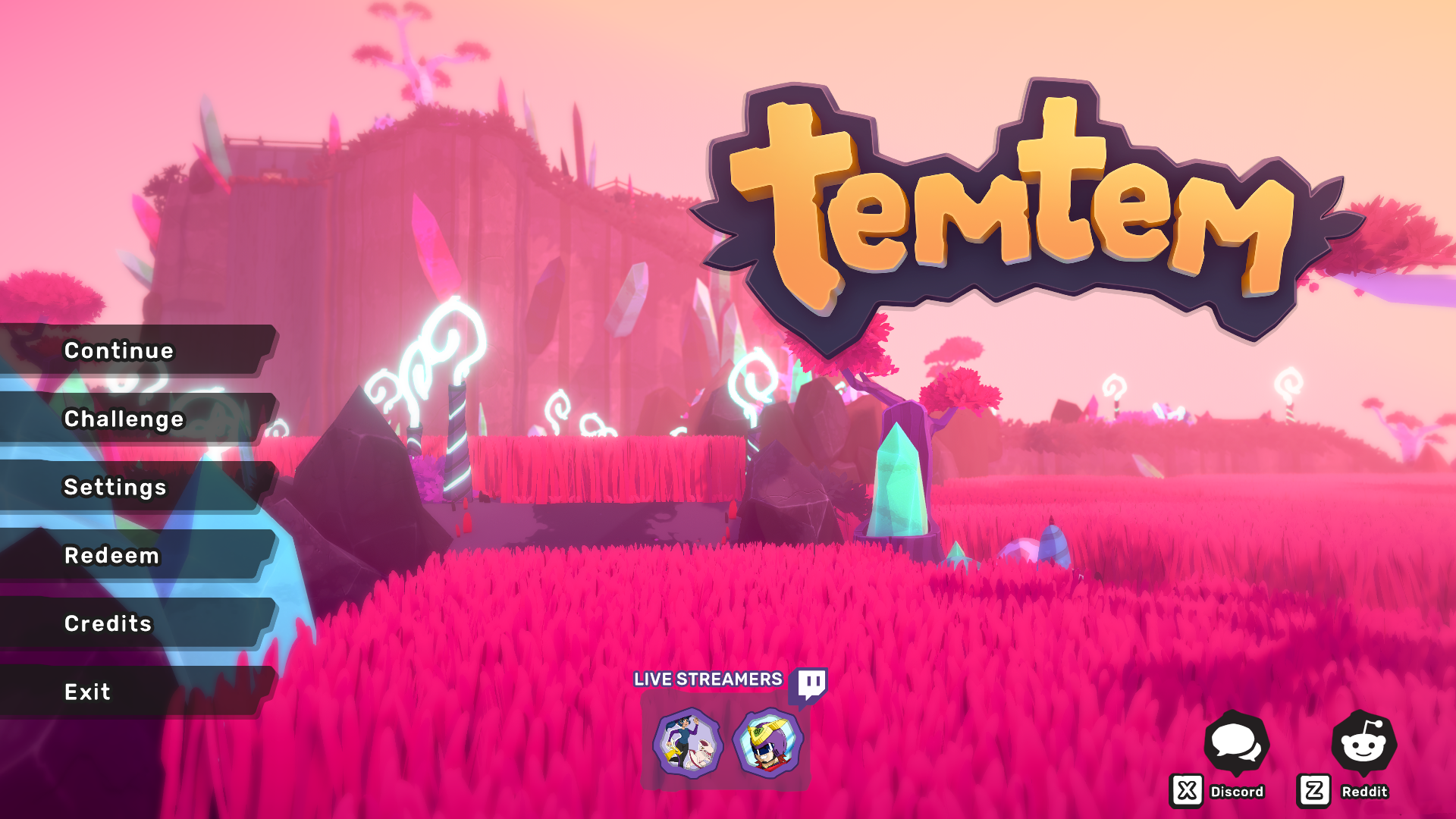 These challenge modes will run on a different server, and have a different save slot. You will not be risking your 3-year-old Lumas in the Nuzlocke mode, not any Luma, for that matter: there won't be Lumas in the Challenge modes. There won't be trades, either.
You can only have one challenge run active at any given time, so you'll have to finish or abandon your current one if you want to try another mode. There's no cooldown or restriction of any sort, so you'll be able to drop and restart a Challenge run anytime you want to.
You'll be able to co-op through the Challenge modes, although be aware there will be limitations, like a limit to Tamer Level difference, and you won't be able to switch between Co-op and solo once you start a run in Nuzlocke and Randomlocke mode. Rules will adapt slightly for the Co-op version.
Completing these challenges will grant you really neat and exclusive rewards for your main save slot, the one you normally play on. Except for the rewards, you won't be able to share anything between your main save and the challenge run.
Nuzlocke
The Nuzlocke mode imposes heavy and hardcore rules on the player. You only get to catch the first 2 Temtem you see per route (1 Temtem each if you're playing Co-op!), and defeating them or running from them will still count as having seen them.
Any Tems that faint during your adventure will be released after the battle. Tems you catch won't have any fertility left, so no breeding, and you can lose the run if all your Tems are KO'ed.
We've of course tweaked some previously impossible battles, so it really will be a matter of skill!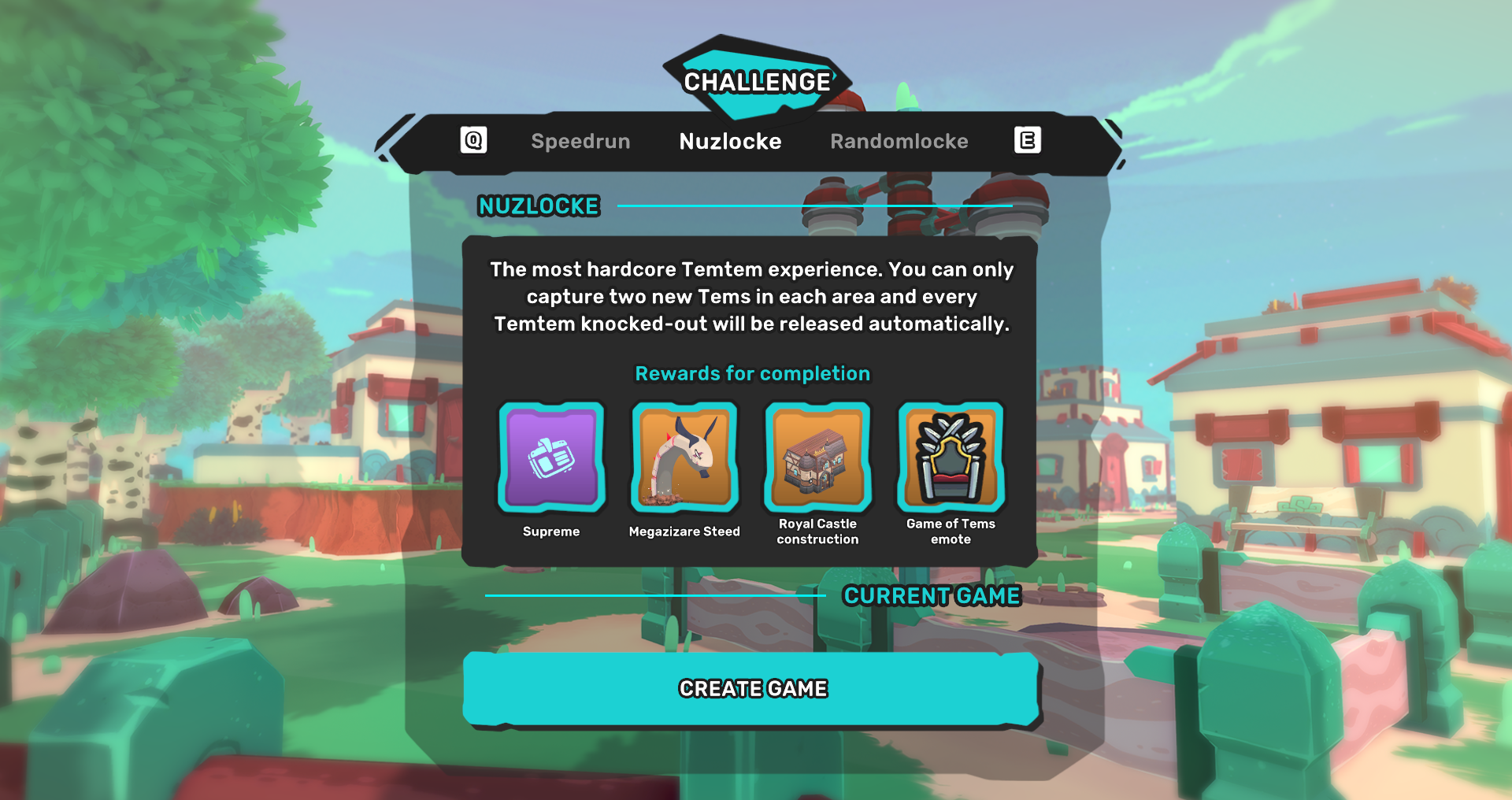 Randomlocke
Chaos? We like chaos. Almost anything that can be random will be random in the Randomlocke mode, which shares the rules of the Nuzlocke mode. From Temtem (including your starters and quest-obtained Tems!), to Techniques, items gathered around the world, NPC squads, untamed encounters… The only few things that will remain as they naturally are (for mostly technical reasons) will be Temtem species, with their stats and evolutionary lines, their Traits, and Gears. This way, Tems will remain part of their identity even in this chaotic Challenge mode.

Speedrun
In Speedrun mode your goal will be to clear the game as fast as possible. There will be a timer for sections, one for each island, and a general timer; both will be visible at all times. Loading times won't be counted, and the game will skip anything and everything that can be skipped, but you'll still have to battle your way through the entire story. If you manage to beat the game before the time goal, you'll be in for some sweet and speedy rewards in your main save slot. Can you beat the clock, Tamers?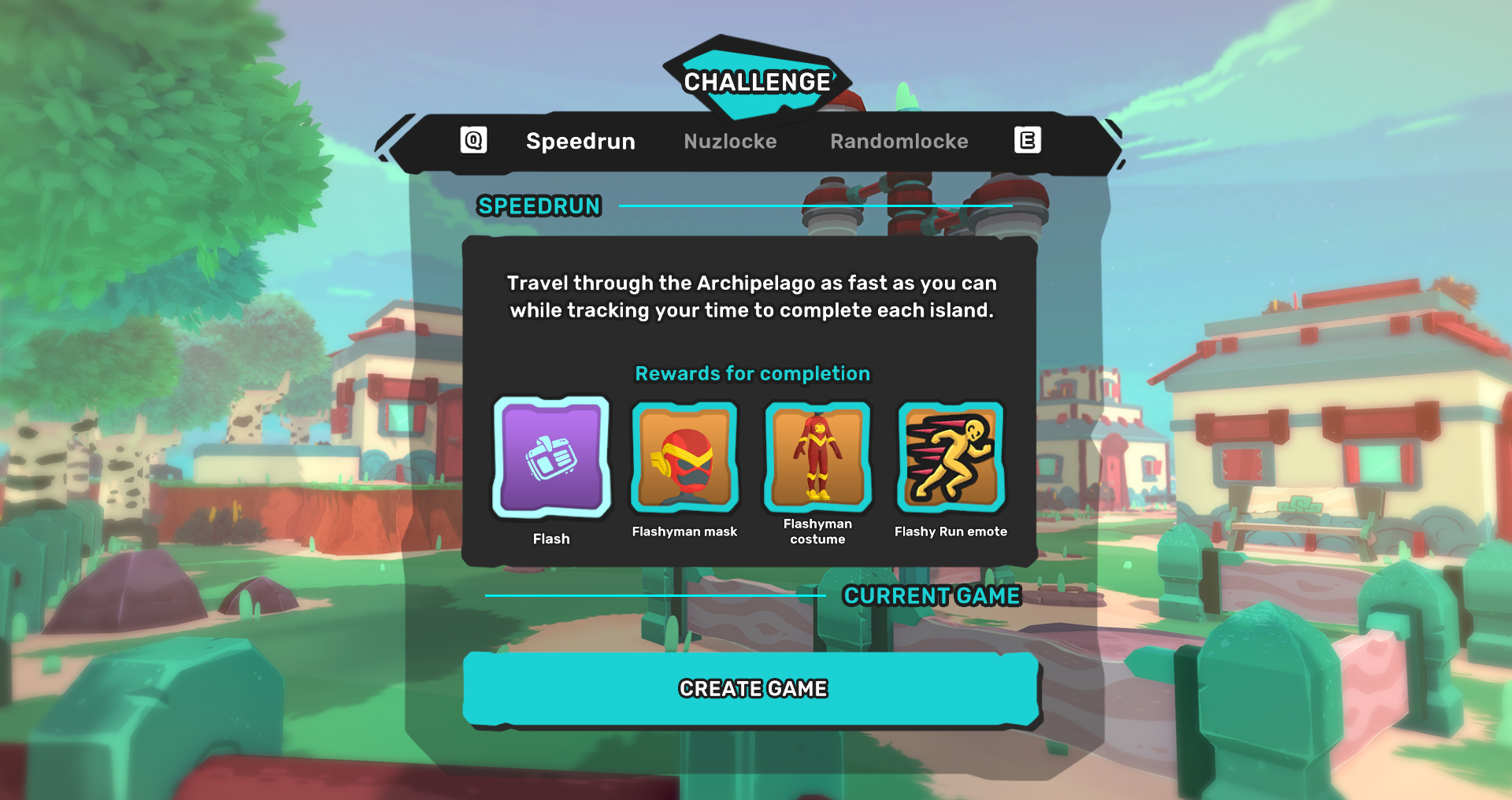 New Kudos to pair
Of course, since completing the Challenge Modes is not going to be easy, we've added some new Kudos to your main accounts as an extra reward for completing any, or all of them. We've also tweaked some Elite Kudos to make them a bit more accessible and doable, even if Elite still.
A new area: Nanto Labs
The door of Nanto Labs will open to all curious Tamers in 1.3! Inside, you will be able to exchange your Lumas for a very sus new currency, called Luma Drops.
The amount of Luma Drops you'll receive for each Luma will depend on the Temtem species, and whether or not you're the OT for them, or are soulbound to them. The more you want, the more you have to sacrifice: such are the laws of equivalent exchange.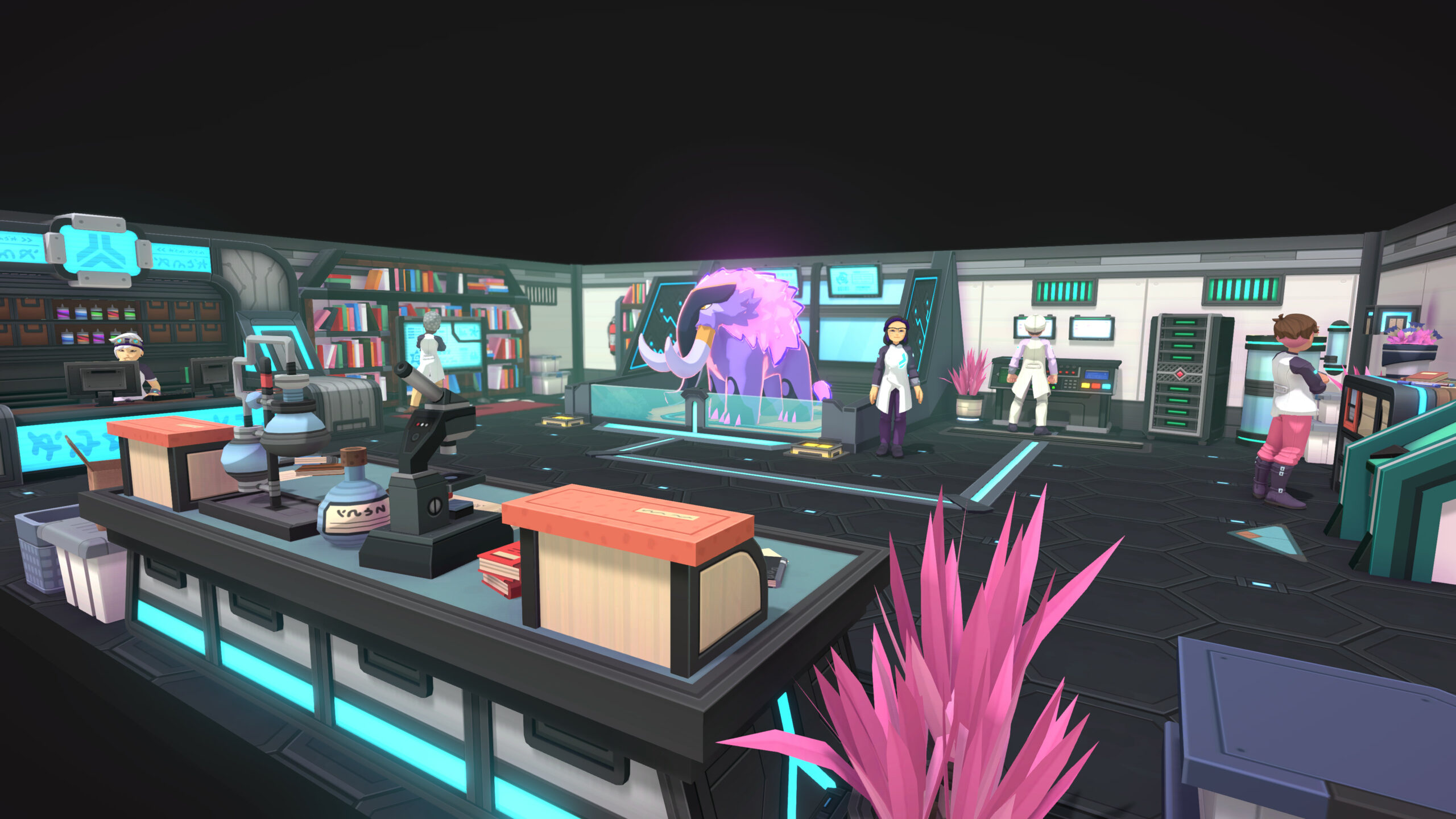 A new currency, too: Luma Drops
If you're one of the like 6 Tamers that have more Lumas than they want, 1.3 is a nice update for you. Exchange your Lumas for Luma Drops, which in turn can be used in a brand new shop to purchase previously un-purchasable items, like the special Dyes that used to be in the shop, the TemCardX and more. We'll continue adding stock to the Luma Drop shop in future updates.
A new Season
Of course, new patch and new Season go hand in hand whenever possible! Days of Yore comes to an end, and gives way to Season 3, called Clash of Tamers.
Clash of Tamers celebrates healthy competition and warriors of all shapes and sizes. Expect fierce clothes, mounts covering the eras, and a lot of friendly rivalry! With it, a new Tamer Pass (remember you can always check how long you have to complete it on the upper right corner) full of new cosmetic surprises, mounts and emotes, and a heap of new items in the Premium shop.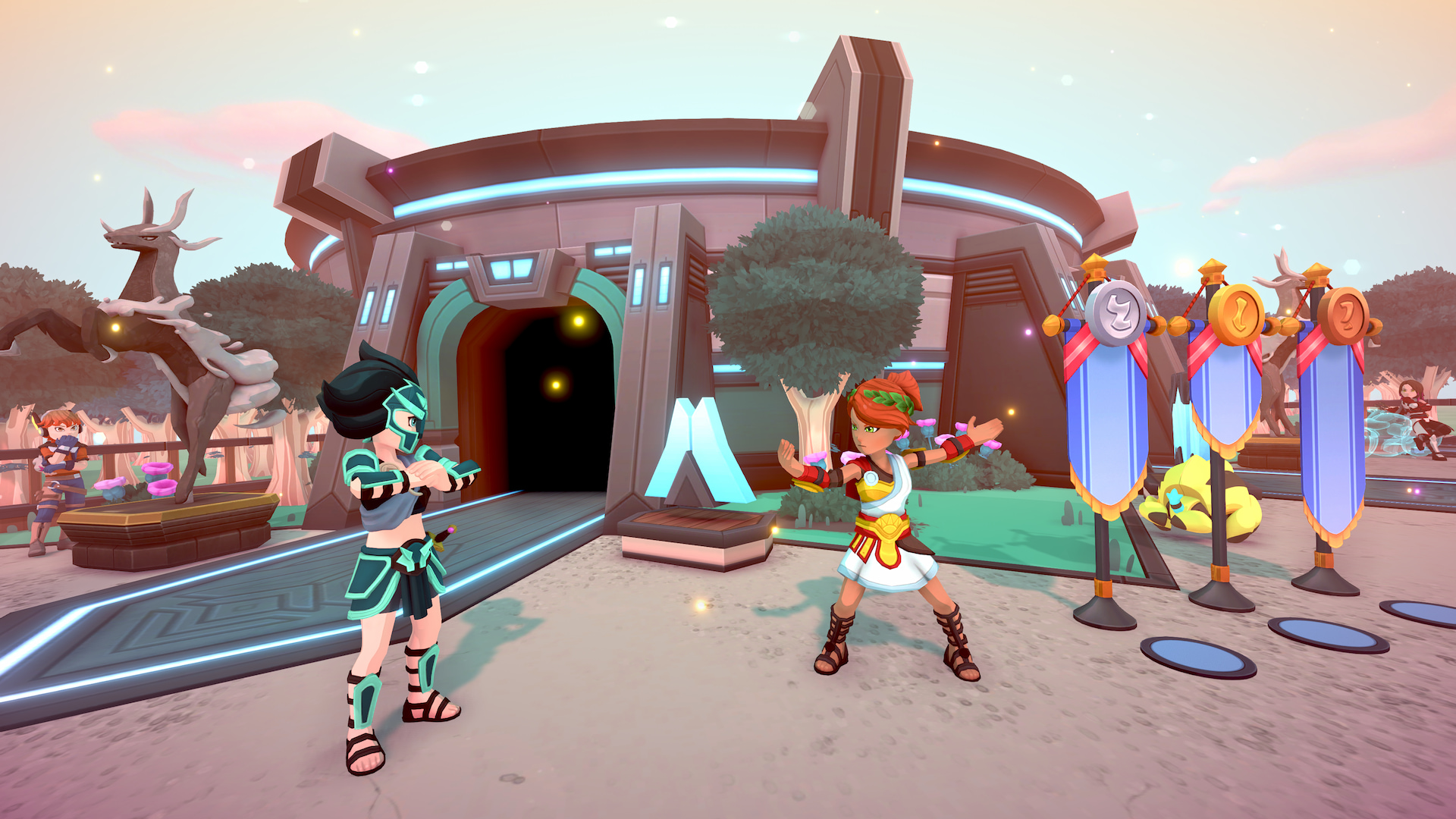 A new event!
The aptly titled
Leprechaun's Eve
has just started, along with the patch! Don your greenest clothes and keep your eyes peeled for boots of gold. Celebrate St. Patrick's Day with us from today
until April 2nd
and make sure to obtain all the exclusive rewards!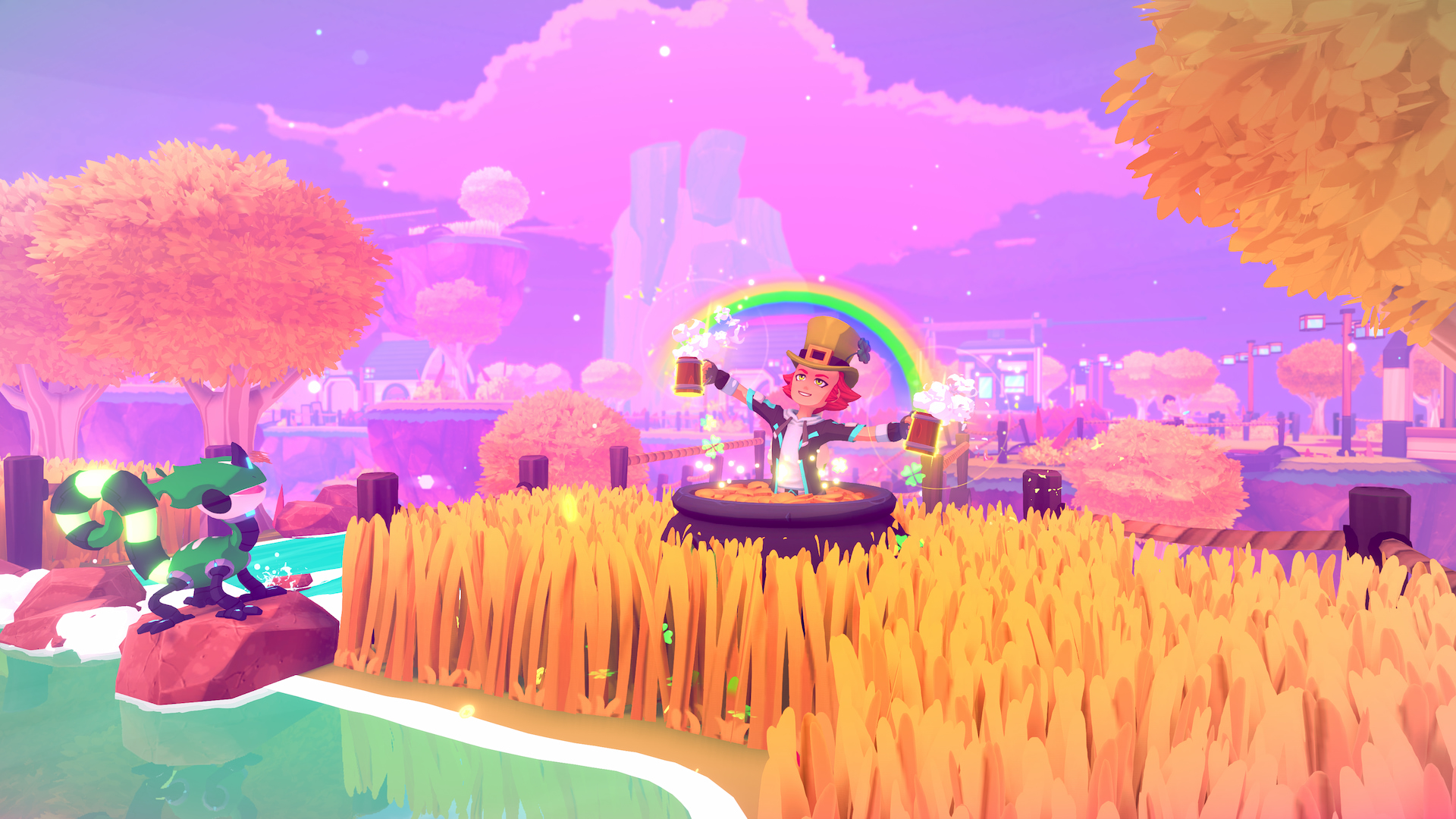 A ton of balance changes!
This is the first Season where the community balance helpers have really had a hand in things, and the balance team has gone in-depth on rebalancing Tems, Techs and Traits. Since there are over 100 changes, we've created this nifty infographic to give you a general idea of what's gone down for this Season.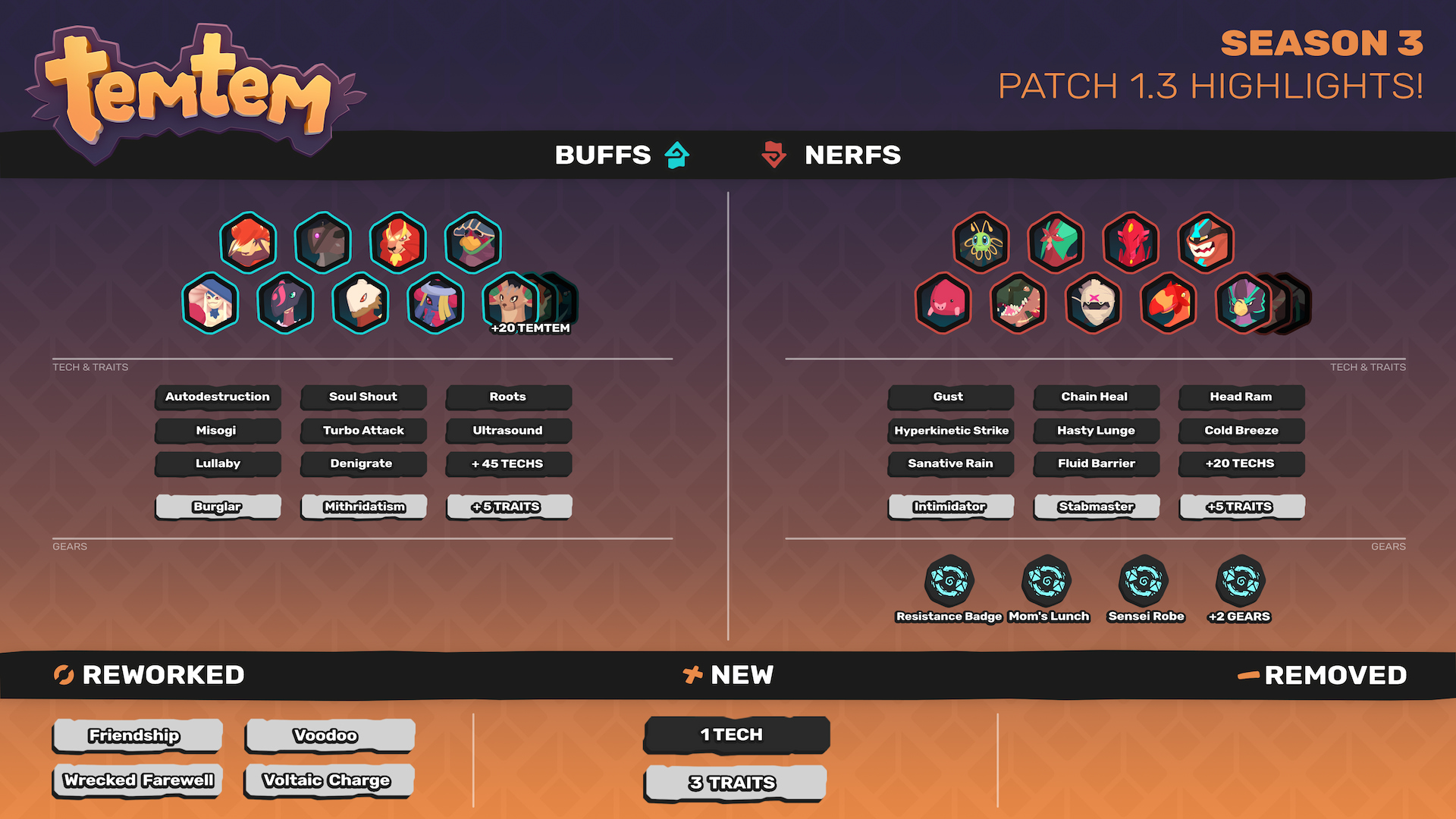 Our balance team said: The changelog for balance this patch could be one of the biggest we have ever had, so there's a lot of stuff to unpack. There are many things we wanted to tackle, and some we just wanted to start work on, so there'll be a bit of everything and some changes are going to be more meaningful than others.
We have reviewed almost every Temtem in game and made changes to its stats, Techs or Traits. Our main objective has been to dethrone the top tier Temtem, but not bury them, all while pushing new faces into the group of frequently-seen Temtem. You will discover 3 new Traits and a brand new Tech that were created to support this intention.
On top of that, we analyzed some mechanics that felt unfair to a majority of players and we have started taking action to test and measure the impact they really have in the game. The principal mechanics we have adjusted are Freeze and Healing. Both are going to be a little less free to abuse: Freeze has been capped at 2 turns, and healing has been reduced in a handful of techniques. We are going to keep an eye on them and, if needed, we'll make adjustments on following seasons.
To close this message, we're already working on season 4! Our objective for Season 4 is to revisit Stall and its lack of interaction.
Improvements to some activities
Mythical Lairs were underwhelming in the eyes of our players, so we've tweaked them a bit. You'll be able to earn Mythical Eggs in every run, Feather rewards have been improved and we've lowered the price of entry! They also have a 118% more chance to drop an ETC, and a 37% less chance of dropping Telomere Hacks.
Likewise, we've tweaked some of Tamer's Paradise activities to make them more rewarding keeping in mind the time the time they consume. All of them have had the price for their tokens reduced, and we've upped their Feather rewards.
PvP activities have also gotten a review, with Weekly and Daily challenges grating more Pansuns and Feathers, and PvP battles granting less of the same to place PvP battles at a fairer place.
And more!
From reducing the price of Boutique items and useful items, to equalizing the chance of ETCs, softening quests and correcting NPC teams, there are a lot of smaller changes sprinkled into this patch.
As usual, you can find all of the balance changes, improvements, QoL changes and bug fixes in our complete patch notes. They're long, though, so we advise you grab a sippy drink before giving them a read.
Best of luck with the Challenge Modes, Tamers, and Temtem up!